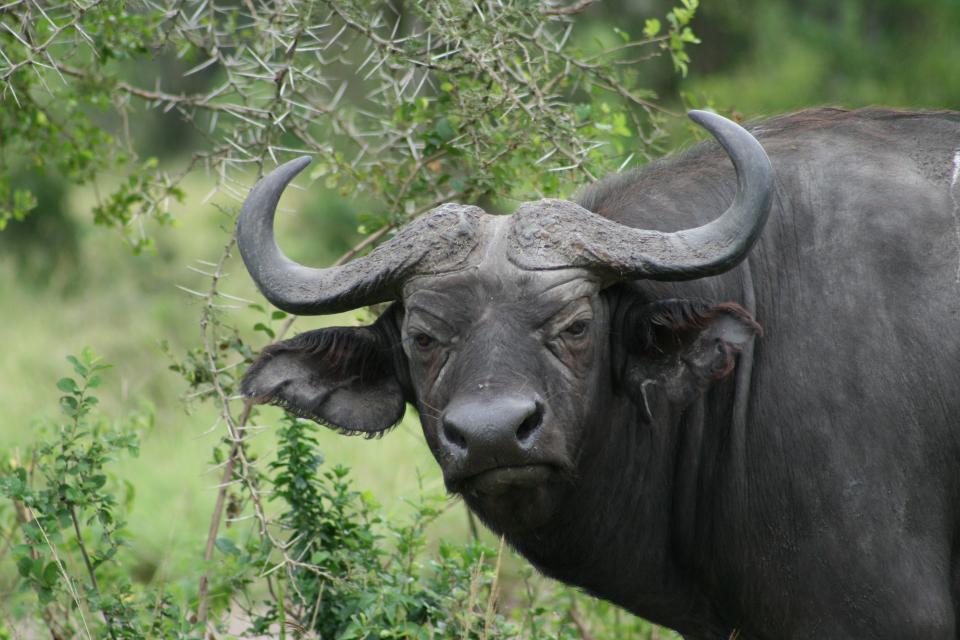 When was the last time you had a once-in-a-lifetime experience?
This could be the next time!
Join us on a unique journey to Uganda to see Chimpanzees and Mountain Gorillas in the wild, plus lions, elephants, hippos and so much more!
This unique adventure especially created for us stays in luxury lodges throughout, and the trip ends with an opportunity to trek endangered Mountain Gorillas in the famed Bwindi Impenetrable Forest – a truly fantastic and awe-inspiring experience.
Group size is limited to 16 individuals.
In keeping with the principles of responsible ecotourism:
We will make a donation to the conservation work of the Mountain Gorilla Veterinary Project.
We will employ local people.
We will use locally owned and operated lodges and outfitters.
We will use local goods and services.
This is an ecotour that will make a difference to you and to the places we visit.
Upcoming Dates
Saturday, September 15, 2018 to Saturday, September 22, 2018
Availability — Open to enrollment
---
Cost per person is $8,979
Single supplement is $1,250
---
Day 1: Arrive Uganda
Arrive at Entebbe Airport, probably the friendliest city in Africa, and transfer to the Protea Lake Victoria literally minutes from the airport, and overlooking Lake Victoria. This evening enjoy a Welcome Dinner overlooking Lake Victoria and meet your fellow travelers (depending on time of arrival).
Overnight at Protea Lake Victoria (D)
Day 2: Kibale Forest
After breakfast, transfer back to the airport for a one hour domestic flight to Kasese airport. We then drive directly into the Kibale Forest, our destination the comfortable Primate Lodge located directly inside the Kibale Forest National Park. We have a couple of hours this afternoon to watch for primates around the lodge grounds.
Overnight at Primate Lodge (B,L,D)
Day 3: Chimp trek in Kibale Forest
This morning simply walk from our lodge 100 yards to the Park office to check in for our Chimp trek. Kibale Forest is home to some of the best studied and most habituated Chimpanzees in Africa, and we can expect to view the Chimpanzees for an hour, once located, and be back at the lodge in time for lunch! This afternoon after our trek we may visit a local swamp for some incredible bird-watching. 
Overnight at Primate Lodge (B,L,D)
Day 4: Queen Elizabeth National Park
This morning we drive from the Kibale Forest to Queen Elizabeth National Park. We will arrive inside the Park before lunch, so have a game drive en route to our stunning lodge perched atop a hill overlooking the Kazinga Channel. Queen Elizabeth National Park is a savannah-woodland ecosystem and home to Lions, Elephants, Giant Forest Hog, Uganda Kob, Topi and so much more. We have time for a game drive this afternoon, and watch the sunset from the verandah of our lodge. 
Overnight at Mweya Safari Lodge (B,L,D)
Day 5: Queen Elizabeth National Park
Go for an early morning game drive to seek out wildlife, rest during the heat of the day and then this afternoon go on an evening/sunset game cruise on the Kazinga Channel. The game seen will depend on the season - the Kasenyi plains are good for lion and the Mweya peninsula for a wide variety of animals. 
Overnight at Mweya Safari Lodge (B,L,D)
Day 6: Bwindi Impenetrable Forest
This morning we depart Queen Elizabeth, driving through the Ishasha region of the Park en route to Bwindi Impenetrable Forest. Ishasha is famous for tree-climbing lions, so we must keep a careful watch as we leave. We plan on a picnic lunch in the Ishasha sector. We should arrive at the Bwindi Impenetrable Forest in the afternoon, our lodge is the luxurious Gorilla Forest Camp inside the Bwindi Impenetrable Forest - we may hear the calls of the Colobus groups as they settle down for the night, or even the pant hoots of the Chimpanzees that make the Bwindi Impenetrable Forest their home.
Overnight at Gorilla Forest Camp (B,L,D)
Day 7: Gorilla trek in Bwindi Impenetrable Forest
Go gorilla tracking (subject to permit availability at time of booking), walking up steep, densely-forested hills before finally coming across the gorillas camouflaged in the vegetation. An inspiring moment!
We return to the lodge this afternoon and relax after the excitement of our Gorilla trek. 
Overnight at Gorilla Forest Camp (B,L,D)
Day 8: Bwindi Impenetrable Forest to Entebbe
We have a relaxed morning today, and can enjoy a nature walk in the Bwindi Impenetrable Forest, visit a waterfall or just relax, and this afternoon we fly back to Entebbe and another overnight at the Protea Lake Victoria where our adventure began. Our Farewell Dinner is again overlooking Lake Victoria. 
Overnight at Protea Lake Victoria (B,L,D)
Day 9: Entebbe and flights home
Breakfast and pack, then transfer to the airport at a convenient time for your flights home.
(B)
Travel Information
Thanks for choosing Uganda with Terra Incognita Ecotours, Inc. It is our pleasure to help you plan for your upcoming ecotour. To ensure that your travel arrangements are made to your satisfaction, please take a few minutes to read through this information.
What you need to have with you on your trip:
Passport: You will need a passport, valid for six months from the date of completion of your trip and you will need to obtain a Uganda tourist visa.
It is always a good idea to make a photocopy of your airline tickets and of the pages of your passport that have the number, your photograph and other pertinent information. Keep the copies separate from the originals.
Visas: No matter your nationality, please consult the Uganda consulate or embassy nearest you for visa requirements to enter Uganda. Currently a tourist visa can be acquired on arrival in Entebbe and costs approximately $50. If a visa is required, you are responsible for obtaining it.
Documents for children under the age of 18, not traveling with both parents: The U.S. government is increasingly requiring that minors under 18 years of age traveling alone, with grandparents, or with one parent/legal guardian only, carry a notarized document signed by both parents or by the parent/legal guardian not traveling with the child. We suggest you obtain such a document (noting the age of the child, relationship to traveling adult(s), dates of travel, and destination) to avoid potential problems. For example, in the case of divorce, the parent with legal custody must sign the permit, and the accompanying adult must carry proof of this fact. In addition, if the child's surname differs from that of either parent, you may want to carry the child's birth certificate.
Emergency Contact number while on your ecotour:
Call COLLECT (813) 476-2810
Practical Information
Currency: The currency of Uganda is the Uganda Shilling. The exchange rate effective January 2016 is at 1 USD = 3,372 Uganda Shillings. Major credit cards are generally accepted at hotels, restaurants and larger stores. U.S. dollars are widely accepted in Uganda, we suggest you change some currency on arrival and carry Uganda Shillings in small denominations for smaller purchases such as refreshments or other miscellaneous expenses.
Health: All information we obtain regarding health precautions is received from the Centers for Disease Control in Atlanta at 404.332.4559 or www.cdc.gov.
Please note that Terra Incognita Ecotours, Inc., as a travel company, is in no way authorized to prescribe any inoculations or medications. We recommend that you consult your personal physician for medical advice, showing him or her the brochure that indicates the places you will be visiting. Your physician is most familiar with your personal medical history and is best qualified to determine your particular needs. It is always advisable to have physical and dental check-ups before you leave.
At the present time, no immunizations are required for this ecotour, although the CDC recommends that the normal "childhood" vaccines should be up to date: Measles, Mumps, Rubella (MMR Vaccine), Diphtheria, Tetanus, Perturssia (DTP Vaccine) and Polio vaccine.
Swimming: One or two of the hotels utilized on this tour have swimming pools, so you should bring a swimming suit, though children less than 14 years of age must be accompanied by an adult while swimming.
Time Difference: Uganda is eight hours ahead of Eastern Standard Time, but during Daylight Savings Time (March - November) the time difference can be reduced by one hour. Rwanda is seven hours ahead of Eastern Standard Time, but during Daylight Savings Time (March - November) the time difference can be reduced by one hour.
Weather: Uganda is located close to the Equator, daytime temperatures can reach 80 to 90 degrees Fahrenheit, but, due to the high altitudes (5,000 to 7,000 feet) you will be visiting, the mornings and evenings are cooler and nights can feel a little cold. Please remember that the sun's rays are more vertical than you may be used to, so you can sunburn more easily, and the additional altitude makes the sun's rays even stronger. Be very careful of the midday sun.
In western Uganda the temperate Albertine Rift Valley has perhaps the most agreeable climate in the country. Average temperatures vary from a minimum of 50°F to a maximum of 80°F and the rainfall is in essentially two seasons – late-March to the beginning of June (the 'long rains') and October to the end of November (the 'short rains'). However, due to the high altitude, rain is possible at any time of year, and the weather can change quite quickly. Typically in the rainy season it rains in the afternoons and the mornings are bright and sunny. Although one can almost depend on clear, sunny weather, there are occasional unseasonable storms, and brief but intense rain showers occur regularly in the tropical regions during any season.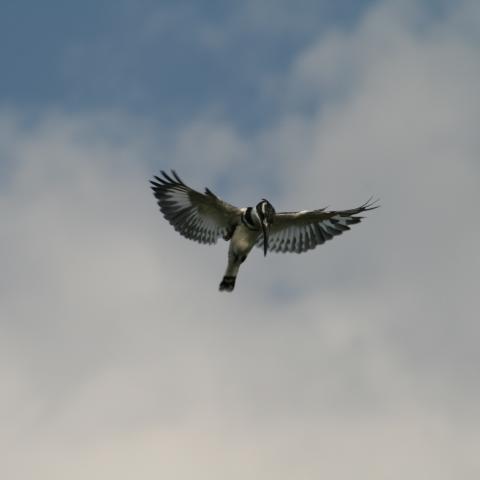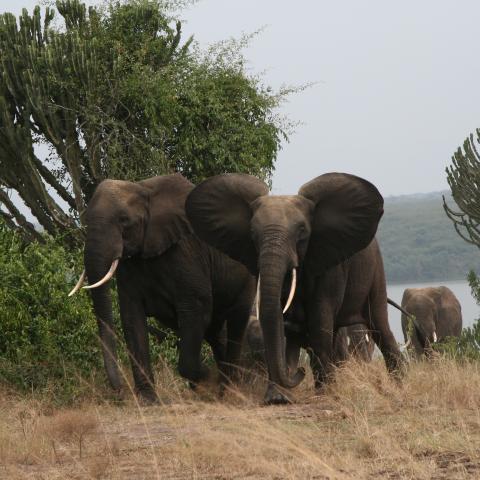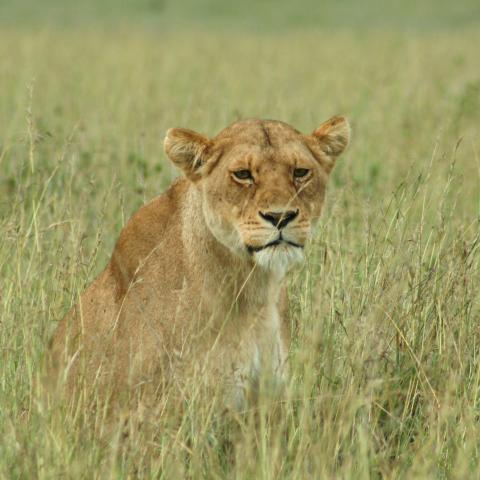 Lodging Info
Protea Hotel Lake Victoria, Entebbe
The 73-room Protea Hotel Entebbe is located on the shores of Lake Victoria and is just 1 km from Entebbe International Airport! All rooms are air conditioned and spacious with en-suite bathroom, DSTV, free Wi-Fi, digital safe, direct-dial telephone, hairdryer and tea/coffee-making facilities. All suites have king-sized beds and a balcony overlooking the lake. The Tides restaurant offers an exciting and truly inviting à la carte menu seven days a week and for up to 250 diners. The Terrace features a pool deck and offers a superb view of the lake. This is the perfect place to begin a pleasant evening out or simply to relax and enjoy the sunset with an aperitif.
Primate Lodge, Kibale Forest
Primate Lodge in Kibale is an exclusive eco-lodge situated in the heart of Kibale Forest National Park. It is surrounded by a lush tropical forest that is home to 13 different species of primates, including the chimpanzees. Secluded directly inside the rainforest, this safari lodge offers you a truly authentic jungle experience and is the perfect gateway for tracking the primates in Uganda. If you want a high level of luxury and comfort, then Primate Lodge is the ideal place for you! We have reserved all eight luxury safari tents, each raised on a wooden platform and covered by a grass-thatched roof, perfectly blending with the natural environment. Each tent has a private veranda with a splendid view of the surrounding forest. The interior is tastefully decorated in African style, with comfortable queen-sized beds, brightly coloured bedspreads and large windows to take in the forest. En suite bathrooms are finished with a natural touch of local stone, bamboo and wall paintings.
Mweya Safari Lodge, Queen Elizabeth National Park
The Lodge is located on a peninsula within the heart of the Queen Elizabeth National Park and surrounded by the magical Rwenzori Mountains - the 'Mountains of the Moon'; Mweya Safari Lodge offers visitors a spectacular experience of luxury in the wilderness.
The Lodge offers a range of activities and attractions - take a game drive and discover a vast array of wild game, experience a launch trip on the Kazinga Channel, watch some of the 619 different species of birds available to be seen in the area. Each room at Mweya Safari Lodge has a breathtaking view of the Kazinga channel. You can watch the forest hogs grazing the grass outside, as well as the odd curious hippo! The cuisine is of the highest quality, presenting a range of exquisite Continental, Indian and International cuisine.
Gorilla Forest Camp, Bwindi Impenetrable Forest
Bwindi Impenetrable Forest impresses with a truly theatrical landscape - this is a region of volcanoes, jagged valleys, waterfalls, lakes and dramatic mountain ranges - it is here, on a flat ridge high in the forest, that Gorilla Forest Camp is tucked away. This is the ideal base for encounters with the mountain gorillas that live in Bwindi.
Gorilla Forest Camp is frequently visited by gorilla families due to its unique location in the Forest! This exclusive camp with only eight tents, is the perfect base for a once in a lifetime trip to track mountain gorillas.