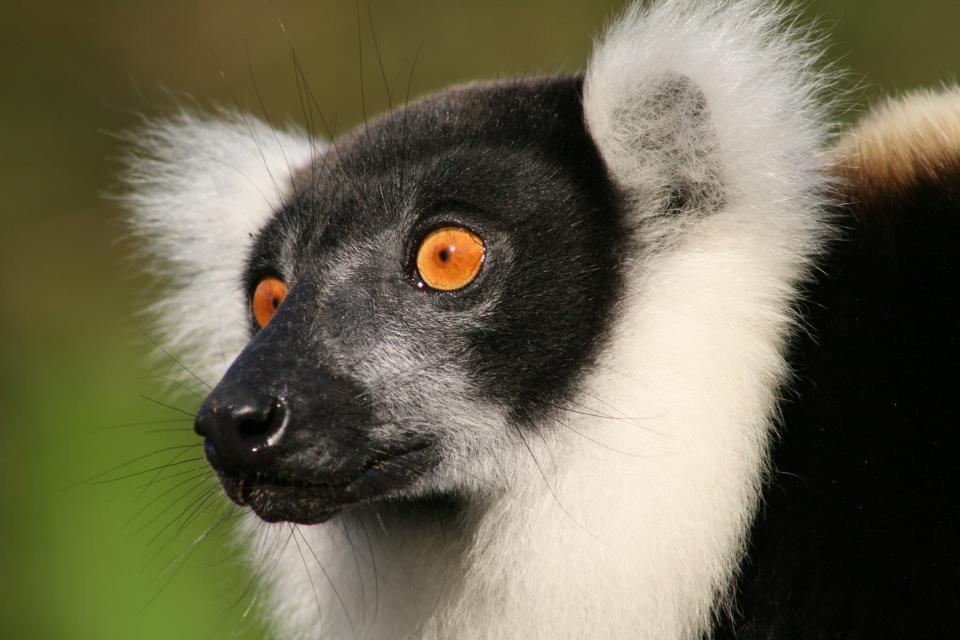 Join us for a unique adventure through Madagascar, one of the most extraordinary places on Earth.  Here you will find all of the world's lemurs (some 100+ species) and over half of the world's chameleons, in addition to more than 170 kinds of frogs.  Every year scientists discover new species of plants and animals in its deserts and forests.
There is no question Madagascar is a nature lover's dream.  It is also an exceptional photographic destination:  many of the animals are habituated and easily approached, making for terrific photographic opportunities.  Our itinerary is designed to include some of the island's highlights, with three different eco-systems and the greatest diversity of wildlife and photographic subjects.  
In keeping with the principles of responsible ecotourism:
We will make a donation to the Lemur Conservation Foundation.
We will employ local people.
We will use locally owned and operated lodges and outfitters.
We will use local goods and services.
This is an ecotour that will make a difference to you and to the areas we visit.
Upcoming Dates
Friday, June 8, 2018 to Tuesday, June 19, 2018
Availability — Open to enrollment - this departure sponsored by the Houston Zoo
---
Cost per person is $8,999
Single supplement is $1,500
---
Day 1: Arrival to Antananarivo, Madagascar
You should plan to arrive in Antananarivo anytime today.  There are various routings, Kenya Airways from Nairobi, Air France from Paris, Air Austral from Reunion, or South African Airways from Johannesburg.  If you choose Kenya Airways, South African Airways or Air Austral they all arrive late morning or early afternoon, allowing you to settle in and enjoy a welcome dinner.  You can also choose the Air France flight that departs from Charles de Gaulle this morning, but please know this flight arrives late at night and it will be after midnight before you clear customs and arrive to the Hotel Colbert.  Welcome dinner this evening at the Hotel.
Overnight at Hotel Colbert (D)
Day 2: Antananarivo to Andasibe-Mantadia National Park (Perinet)
This morning we depart for the Andasibe-Mantadia National Park, an important area of protected rainforest, and home to the largest of the lemur species - the Indri. We will stop at the incredible La Mandraka Nature Farm en route - this private zoo has an excellent collection of native reptiles and amphibians and offers wonderful opportunities for close-up photography. Our destination is the luxurious Vakona Lodge, in a lovely setting at the edge of the forest.  
Overnight at Vakona Lodge (B,L,D)
Day 3: Perinet Reserve, Andasibe-Mantadia National Park
We have a full day to visit one of Madagascar's most celebrated reserves, with an early start to see the Indri and hear their haunting calls. Each animal sings with its own unique voice, so the echoes and re-echoes tell each group where every Indri is located in the forest. We track Indri through the forest, and moderate walking provides a good opportunity to experience the abundant flora and fauna of the eastern rain forest. The world's largest chameleon can be found here, together with a wonderful array of tree frogs and geckos, plus numerous colorful tropical birds. We return to the Vakona Forest Lodge for a late lunch. This afternoon we will spend some more time photographing lemurs on Lemur Island. We return to the Vakona Forest Lodge for dinner and overnight. This evening we may take a walk to look for nocturnal lemurs – if we're lucky we may catch the eye shine of the diminutive brown mouse lemur, greater dwarf lemur, or even the avahi (or eastern woolly lemur).
Overnight at Vakona Lodge (B,L,D)
Day 4: Andasibe-Mantadia National Park to Antananarivo
This morning we will visit Mantadia National Park, this area has primary rain forest and is home to many species not found at Perinet including the beautiful golden colored Diadeemed sifaka, Black-and-White ruffed lemurs as well as the Gray Bamboo lemur and Red-fronted Brown lemur. After lunch we return to Antananarivo.
Overnight at Hotel Colbert (B,L,D)
Day 5: Antananarivo to Fort Dauphin
This morning we leave the Hotel Colbert and fly south, our destination is Fort Dauphin. Upon arrival in Fort Dauphin at the southernmost tip of Madagascar, we plan to drive directly to the famed Berenty Reserve.  This is a 3 + hour drive from coastal rainforest to the spiny desert on a decidedly bumpy road! 
We will enjoy scenic stops along the way to view the unique baobab trees, rare three-cornered palms and funerary art of the Malagasy burial grounds. For the next three days we will be visiting the unique Berenty Reserve - with walks along the wide, well swept paths we will definitely encounter dozens of the Ring-tailed lemurs, who are very friendly and seem pleased to pose for photographs. Be ready for surprise encounters with the beautiful sifaka lemur as they "dance" across the path. Other species include flying foxes, lizards, chameleons, the endangered Radiated tortoise and dozens of species of rare birds. This evening, we take a walk in search of nocturnal animals, including White-footed Sportive lemurs and White-browed owls. 
Overnight at Gite d'Etape (B,L,D)
Day 6: Berenty Reserve
In the early morning, Ring-tailed lemurs descend from the trees, often sitting all around you as you enjoy coffee. We have a full day to explore the reserve where the star attractions here are the large troops of wild Ring-tailed lemurs, which are completely accustomed to people. Also common are Brown lemurs and Verreaux's sifaka - one of Madagascar's most appealing and photogenic animals. In the afternoon, we will be on hand as these desert lemurs "dance" across the path as they return to their roosts in the treetops. The photographic opportunities here are exceptional, as the wildlife is diverse and easy to see. 
Overnight at Gite d'Etape (B,L,D)
Day 7: Berenty Reserve to Fort Dauphin
Our last morning at Berenty, we can focus on trying to get good photos of the "dancing sifakas", a quest that can easily consume a whole day and many, many pictures, but is a challenge that is guaranteed to bring a smile to your face! After lunch we return to Fort Dauphin, our destination this evening is the comfortable Croix du Sud Hotel and a reunion with WiFi and other modern amenities!
Overnight at Crois du Sud (B,L,D)
Day 8: Fort Dauphin to Antananarivo
This morning if flight schedules allow we will take a short excursion to Reserve du Nahampoana, located on the outskirts of town within an old French botanical garden research center. Ring-tailed lemurs, sifakas and Brown lemurs reside here in a lush garden set against a misty mountain backdrop.   Otherwise we may have to fly back to Antananarivo in the morning.  Regardless of morning or afternoon flights, we should have time to stop at the handicraft market and shop for souvenirs, arriving back to the Hotel Colbert in the late afternoon.  Tonight we visit La Varangue for a gourmet dinner.
Overnight at Hotel Colbert (B,L,D)
Day 9: Antananarivo to Anjajavy
This morning we take a private charter flight to Anjajavy, a resort only accessible by air!  The luxury resort consists of 25 well-appointed bungalows set in a fairly large private reserve bordering two wide deserted beaches, some mangroves,  small  "tsingy" karstic  limestone  formations, and offering many aquatic activities as well as several hiking possibilities, most notably to the neighboring Sakalava villages of Anjajavy and Ambodro Ampasy where the owners of the resort have been very supportive in building a dispensary, a primary school, and starting several micro-lending schemes. The lodge's private nature reserve just behind the landscaped garden has a varied fauna and flora, with some remarkable endemic species such as the delightful Coquerel's sifaka, lovebirds, Cuvier's spiny iguana, abundant malachite kingfishers, pygmy kingfishers, and much more.
Overnight at Anjajavy (B,L,D)
Day 10: Anjajavy
Today is at leisure to explore the grounds of Anjajavy and marvel at the incredible array of wildlife so easily viewed here. There are Coquerel's sifaka seemingly everywhere, troops of Brown lemurs, Madagascar fish eagles are regularly seen as well as a vast array of other bird-life - vangas, lovebirds, Vasa parrots, and so much more.  The resort really is a haven for wildlife!  Of course you can also just relax by the pool, swim in the ocean or even go snorkeling!
Overnight at Anjajajvy (B,L,D)
Day 11: Anjajavy
Our last full day to relax before the flights home, and a day to reflect on the true magic of Madagascar – we can still choose from the range of activities on offer here, or just relax at the pool and enjoy afternoon tea in the "Oasis".
Overnight at Anjajavy (B,L,D)
Day 12: Anjajavy to Antananarivo and flights home
Relaxed breakfast this morning and a chance to pack before our flight back to Antananarivo.  Upon arrival in Tana we will transfer to either directly to the International Terminal, or to our reserved day rooms at Relais des Plateaux a comfortable hotel located close to the airport.
Please ensure your return flights are scheduled for after 3:00 pm.
Travel Information
Thanks for choosing Madagascar with Terra Incognita Ecotours, Inc. It is our pleasure to help you plan for your upcoming ecotour. To ensure that your travel arrangements are made to your satisfaction, please take a few minutes to read through this information.
What you need to have with you on your trip:
Passport: If you are a U.S., U.K., Australian or Canadian citizen, you will need a passport, valid for six months from the date of completion of your trip.
It is always a good idea to make a photocopy of your airline tickets and of the pages of your passport that have the number, your photograph and other pertinent information. Keep the copies separate from the originals.
Visas: Please consult the Madagascar consulate or embassy nearest you for visa requirements to enter Madagascar. If a visa is required, you are responsible for obtaining it.
Documents for children under the age of 18, not traveling with both parents: The U.S. government is increasingly requiring that minors under 18 years of age traveling alone, with grandparents, or with one parent/legal guardian only, carry a notarized document signed by both parents or by the parent/legal guardian not traveling with the child. We suggest you obtain such a document (noting the age of the child, relationship to traveling adult(s), dates of travel, and destination) to avoid potential problems. For example, in the case of divorce, the parent with legal custody must sign the permit, and the accompanying adult must carry proof of this fact. In addition, if the child's surname differs from that of either parent, you may want to carry the child's birth certificate.
Emergency Contact number while on your ecotour:
Call COLLECT (813) 476-2810
Practical Information
Currency: The currency of Madagascar is the Ariary (MA). The exchange rate as of January 2016 was 1 US$ = 2,223 MA. Major credit cards are generally accepted at hotels, restaurants and larger stores. U.S. dollars are accepted in Madagascar, so we suggest you carry U.S. currency in small denominations for smaller purchases such as taxis, refreshments or other miscellaneous expenses.
Health: All information we obtain regarding health precautions is received from the Centers for Disease Control in Atlanta at 404.332.4559 or www.cdc.gov.
Please note that Terra Incognita Ecotours, Inc., as a travel company, is in no way authorized to prescribe any inoculations or medications. We recommend that you consult your personal physician for medical advice, showing him or her the brochure that indicates the places you will be visiting. Your physician is most familiar with your personal medical history and is best qualified to determine your particular needs. It is always advisable to have physical and dental check-ups before you leave.
At the present time, no specific immunizations are required for this ecotour, although the CDC recommends the following:
Hepatitis A or immune globulin (IG). Transmission of hepatitis A virus can occur through direct person-to-person contact; through exposure to contaminated water, ice, or shellfish harvested in contaminated water; or from fruits, vegetables, or other foods that are eaten uncooked and that were contaminated during harvesting or subsequent handling.
Hepatitis B, especially if you might be exposed to blood or body fluids (for example, health-care workers), have sexual contact with the local population, or be exposed through medical treatment. Hepatitis B vaccine is now recommended for all infants and for children ages 11-12 years who did not receive the series as infants.
Malaria: your risk of malaria may be high in Madagascar. See your health care provider for a prescription antimalarial drug. For details concerning risk and preventive medications, see Malaria Information for Travelers to East Africa.
Meningococcal (meningitis) if you plan to visit countries in this region that experience epidemics of meningococcal disease during December through June.
Rabies, pre-exposure vaccination, if you might have extensive unprotected outdoor exposure in rural areas, such as might occur during camping, hiking, or bicycling, or engaging in certain occupational activities.
Typhoid vaccine. Typhoid fever can be contracted through contaminated drinking water or food, or by eating food or drinking beverages that have been handled by a person who is infected. Large outbreaks are most often related to fecal contamination of water supplies or foods sold by street vendors
As needed, booster doses for tetanus-diphtheria, measles, and a one-time dose of polio vaccine for adults.
Please also note:
A certificate of yellow fever vaccination may be required for entry into certain countries in East Africa. For detailed information, see Yellow Fever Vaccine Requirements and Information on Malaria Risk and Prophylaxis, by Country. Also, find the nearest authorized U.S. yellow fever vaccine center. The normal "childhood" vaccines should be up to date: Measles, Mumps, Rubella (MMR Vaccine), Diphtheria, Tetanus, Perturssia (DTP Vaccine) and Polio vaccine.
Swimming & Snorkeling: There are several opportunities to swim during the ecotour, and you could choose to snorkel in the Indian Ocean on the extension to Anjajavy. You should bring a swimsuit(s), and if you plan to snorkel we advise you to bring your own snorkeling gear (mask, fins, and snorkel) to ensure a comfortable fit, especially if you require prescription eyewear as prescription lenses will not be available locally.
We advocate the buddy system for everyone, at all times, and children less than 14 years of age should always be accompanied by an adult while snorkeling.
Time Difference: Madagascar is eight hours ahead of Eastern Standard Time. During U.S. Daylight Savings Time (March through October), Madagascar is seven hours ahead of Eastern Time.
Weather: The eastern part of Madagascar receives much rain, brought onshore by southeastern trade winds, which are forced to rise and drop moisture as they meet the eastern escarpment; annual precipitation in some places exceeds 120 inches. The central plateau gets considerably less moisture, and arid areas in the south and southwest receive less than 15 inches of precipitation per year. Most of the rain falls from November to April. The coastal regions generally are hot throughout the year. The central plateau has a temperate climate, with warm summers and cool winters. The average temperature range in Antananarivo on the plateau is 16°C to 26°C (61°F to 79°F) in January and 9°C to 20°C (48°F to 68°F) in July.
Please remember that the sun's rays are more vertical than you may be used to, so you can sunburn more easily. Be careful of the midday sun.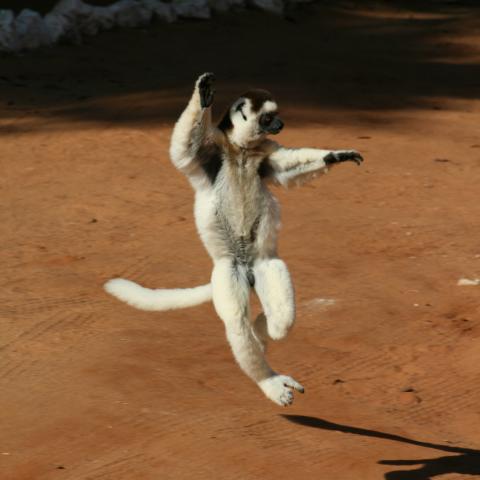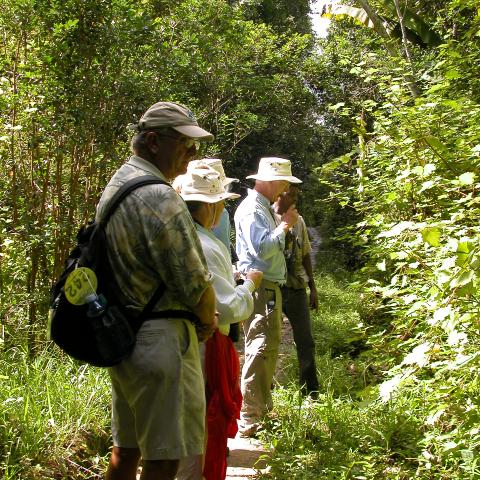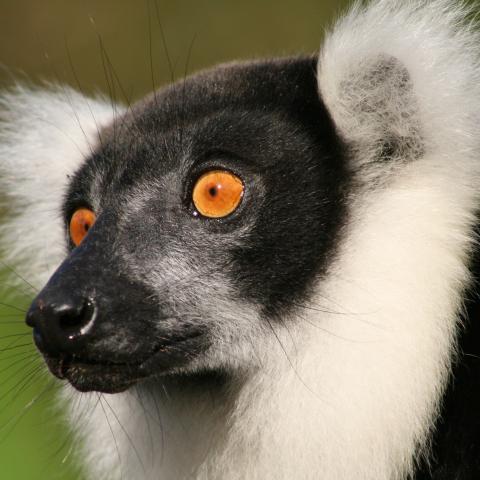 Lodging Info
Hotel Colbert
The 4-star Hotel shines in the heart of the capital Antananarivo.  The hotel enjoys an ideal central location, offering panoramic views of the city and many of the different monuments.  The hotel boats a swimming pool, gymnasium, spa, several dining rooms/bars and an adjoining coffee and pastry shop.
Vakona Forest Lodge
Discover the rainforest near Antananarivo!  This lodge has a unique setting in the heart of the Malagasy eastern rainforest, with exceptional fauna and flora outside your door.  You can enjoy many activities, visit the private lemur park or simply relax.  The 28 bungalows are spread in the middle of gardens around the restaurant, all bungalows are carefully decorated and all equipped with a bathroom and toilet, safe, mini-refrigerator and mosquito nets.
Gite d'Etape, Berenty
At the heart of the Berenty Reserve, 80 km from Fort Dauphin, is the Berenty Lodge (Gite d'Etape), which offers spacious and comfortable accommodation. Pall rooms have private bathrooms, mosquito nets on beds, ceiling fans, and electricity during certain periods of the day. Facing the forest along the Malaza Mandrare river, you can enjoy your stay in a place so remote and so wild.  The open-air restaurant offers a Malagasy and international cuisine, and for sure the inquisitive Ring-tailed lemurs will stop by to visit during breakfast and lunch!
Croix du Sud Hotel
Southern Cross Hotel is a charming hotel in the heart of Fort-Dauphin, a few steps from the beach. You will enjoy the warm welcome of the team, the quality of service and serenity of this special place.   All the rooms are arranged around a courtyard garden, providing a source of tranquility and conviviality.  All rooms have electricity, WiFi, TV, private bathroom, mosquito nets on the beds and a/c.
Anjajavy
Anjajavy Lodge is located on a 550 hectares private nature reserve, directly on the Indian Ocean.  The reserve contains more than 1,800 species of vegetation and is home to rosewoods and baobabs as well as many animal species such as the famous Coquerel's Sifaka, Madagascar fish eagle, chameleons, brown lemurs, mouse lemurs and much more!  Each of the 24 rosewood villas borders the beach and Anjajavy is proud to be the only member of the Relais & Châteaux association in Madagascar.  The lodge has a/c, 24-hour electricity, WiFi, and is by far the most luxurious property in Madagascar!