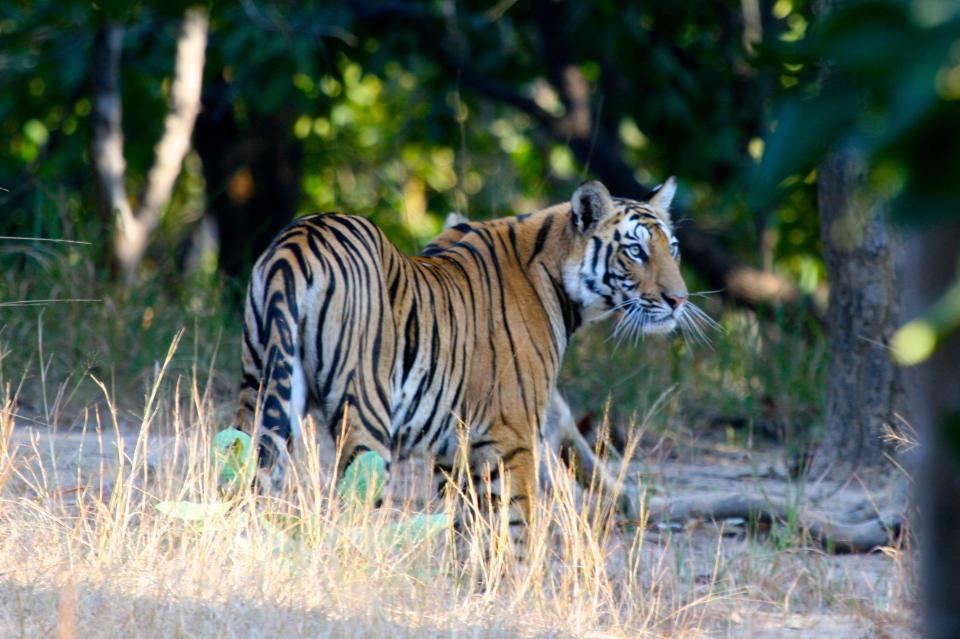 We will visit three famed tiger habitats.
Pench National Park – Pench is covered in small hills and is a tropical deciduous forest, dominated by teak trees that lose their leaves in the dry season, making the wildlife here quite visible. Only declared as a National Park in 1983 and elevated to tiger reserve in 1992, Pench National Park is the setting for Rudyard Kipling's Jungle Book story. The park itself is over 290 sq miles and some 38 species of mammals have been recorded here, including the rarely seen Indian wild dog or dhole.
Bandhavgarh National Park – There is plenty to see in this small park (168 sq miles) set around a historic site, with carvings, temples and fort. This park is consistently known as the Park to have a high concentration of tigers in the designated "tourist zone", who are very vehicle friendly. Indeed on our investigative trip in February 2011 we saw seven tigers in three days here!
Kanha National Park - This park was created in 1955 and with a buffer zone of over 386 sq miles and a core area of 360 sq miles it is now the largest park in Central India. The park has significant populations of Royal Bengal tigers, leopards, sloth bear and India wild dog, in a lush setting of rolling meadows, cool Sal forest and steep ravines. It is a truly picturesque setting to view Indian wildlife, especially the tiger!
In keeping with the principles of responsible ecotourism:
We will make a donation to the Waste Warriors working around Corbett National Park.
We will employ local people.
We will use locally owned and operated lodges and outfitters.
We will use local goods and services.
This is an ecotour that will make a difference to you and to the places we visit.
Upcoming Dates
Friday, March 16, 2018 to Saturday, March 24, 2018
Availability — This departure is now FULL
Friday, March 30, 2018 to Saturday, April 7, 2018
Availability — This departure now closed to enrollment
---
Cost per person is $7,199
Single supplement is $1,500
---
Day 1: Arrive Delhi
On arrival at the Indira Gandhi International airport, you will proceed for Immigration clearance after disembarking. After collecting your luggage, proceed through Customs and outside you will be greeted by our representative for transfer to the hotel.
Delhi, Capital City of independent India rewards the visitor with more than a thousand monuments and two old capital building complexes - including the present seat of Government, designed by the British architect Sir Edwin Lutyens. Cosmopolitan hotels, shopping, and fine restaurants abound. Delhi also offers a glimpse into the real India - the labyrinthine street bazaars of Old Delhi, and the temples and monuments of India's chequered colonial past. In the deepest sense, from Old Delhi's Red fort and Jama Masjid mosque to New Delhi's chic art galleries and nightclubs, Delhi is a profoundly Indian city. Turbaned shepherds still lead goats and sheep through ravines in Delhi's remaining open fields and near the airport. On Delhi's golf courses Mughal monuments share fairways with peacocks. Rajasthani women in bright colored saris and men in dhoti (skirt like wrap) work with outdated tools in construction sites while executives work-out on computerized equipment in health clubs. By day, you will see temples packed with the devout, and by night, hotel discos are packed with the affluent. Delhi is a city on the move and the gateway to India. (Check in is no earlier than 2 pm).
Meet your Tour Leader / Naturalist at the Welcome dinner at the restaurant in the Lemon Tree Hotel this evening.
Overnight at Lemon Tree Aero-City Hotel (D)
Day 2: Delhi to Pench National Park
Today you immediately depart for Tiger country! Transfer after breakfast to the domestic airport terminal to board the flight to Nagpur. You are met on arrival and drive initially through some industrial areas surrounding Nagpur, before emerging into the countryside and the last 45 minutes of our drive is through Pench National Park. Our destination is Pench Treehouse lodge in farmland adjacent to the park. We plan to check-in before heading out on our first wildlife drive in Pench here the tropical deciduous forest here is predominantly comprised of Teak trees that shed their leaves each dry season, so wildlife viewing is much easier at this time of year.
Overnight at Pench Treehouse Lodge (B,L,D)
Day 3: Pench National Park
Mornings can be cold inside the forest and slowly warms up as the sun rises, so you will be provided with blankets by the lodge to keep your legs warm. Pench has seen an increase in tiger sightings the past few years, and is also noted for Indian wild dogs, sloth bears and even leopards! All wildlife here is much more visible because so many of the trees lose their leaves here in the dry season. We do a morning safari and an afternoon safari, the advantage of our lodge is that we are located on the quiet (more remote) side of the park, so consequently very few vehicles enter the Park through the gates we utilize, ensuring much more intimate wildlife encounters.
Overnight at Pench Treehouse Lodge (B,L,D)
Day 4: Pench National Park to Kanha National Park
Today we enjoy a final early morning safari in Pench, a last chance to see tigers, wild dogs or perhaps if we are extremely lucky a sloth bear! Return to the Treehouse lodge for lunch and afterwards enjoy a leisurely drive through beautiful countryside to Kanha National Park. The drive today is perhaps the most picturesque journey of the trip - rolling farmland, small villages, fields of wheat being harvested, a truly delightful scene. Our destination is the luxurious Taj property, Banjaar Tola, located close to the Mukki gate of Kanha National Park. Banjaar Tola is a stunning property, a tented camp right on the banks of the Kanha River, indeed tigers have sometimes been spotted drinking in front of our tents!
We have time to settle in, enjoy the view and plan to have cocktails as we watch animals come down to the riverbanks for an evening drink.
Overnight at Taj Resorts, Banjaar Tola Tented Camp (B,L,D)
Day 5: Kanha National Park
Early morning we assemble for tea / coffee and then set off for a safari drive. Situated in the Satpura Hills, Kanha National Park covers 750 square miles of rich and varied wildlife habitat. The lush sal and bamboo forests, grassy meadows and many ravines provided inspiration to Rudyard Kipling for his famous novel The Jungle Book. Kanha National Park was first established in 1955 and forms the core of the Kanha Tiger Reserve, created in 1974 under India's Project Tiger. Perhaps the Park's most noteworthy achievement is the preservation of the rare hard-ground swamp deer (barasingha), saving it from near-extinction.
This afternoon we can relax at the lodge, perhaps go and photograph people at the local market, or simply watch for wildlife coming down to the River to drink.
Overnight at Taj Resorts, Banjaar Tola Tented Camp (B,L,D)
Day 6: Kanha National Park to Bandhavgarh National Park
We enjoy a final morning safari in Kanha, hoping to see more tigers, perhaps the rare hard-ground barashinga, or even a jungle cat or two! We take an early lunch and then depart for Bandhavgarh National Park considered an essential stop for anyone interested in viewing tigers, as it is here that India's highest concentrations of this magnificent endangered cat have been recorded. Indeed Bandhavgarh was once a prime hunting reserve for royalty - it is alleged that Maharaja Raman Singh himself shot an astounding 111 tigers here! Today it is one of the premier parks noted for tiger protection, and further supports a rich diversity of other animals – some 37 mammal species, among which are leopard, jungle cat, civet, wild boar, sambar, spotted deer, muntjac (barking deer), and sloth bear. There are also some 250 species of birds, as well as butterflies galore!
Our destination this afternoon is the very comfortable Kings Lodge adjacent to the park boundary, we plan to be at Kings Lodge before sunset, stopping along the drive to take photographs and experience rural India!
Overnight at Kings Lodge (B,L,D)
Day 7: Bandhavgarh National Park
Early this morning we assemble for tea / coffee and then set off for a safari drive in search of wildlife. So popular has Bandhavgarh become for people wanting to see tigers that the park is divided into zones and some zones are further divided into routes - our zone and route to be taken are at the discretion of the Park authorities. We bring breakfast in the vehicle and we return to Kings Lodge for lunch and this afternoon enjoy another safari and again return around sunset.
Overnight at Kings Lodge (B,L,D)
Day 8: Bandhavgarh National Park
Early morning we assemble for tea / coffee at and then set off for a morning safari drive. One unique opportunity in Bandhavgarh for any serious photographer, is the opportunity to purchase an all-day pass (please inquire at booking if you interested in this). The all-day pass allows photographers to access the park 15 minutes before all other park visitors and importantly also allows the all-day pass holder to choose any route, in any zone, so if getting that perfect tiger photo is an objective, the extra expense of an all-day pass may be worthwhile.
Of course all others can still spend the day doing the morning safari, enjoy lunch back at the lodge, and then participate in an afternoon safari.
Overnight at Kings Lodge (B,L,D)
Day 9: Bandhavgarh National Park to Delhi and flights headed home
A relaxed final morning, with breakfast at the lodge and then we must pack and depart. We drive to Jabalpur to catch an afternoon flight back to Delhi (SpiceJet SG 2452 – 16:10 to 17:55).
Travel Information
Thanks for choosing India with Terra Incognita Ecotours, Inc. It is our pleasure to help you plan for your upcoming ecotour. To ensure that your travel arrangements are made to your satisfaction, please take a few minutes to read through this information.
What you need to have with you on your trip:
Passport: If you are a U.S., U.K., Australian or Canadian citizen, you will need a passport, valid for six months from the date of completion of your trip.
It is always a good idea to make a photocopy of your airline tickets and of the pages of your passport that have the number, your photograph and other pertinent information. Keep the copies separate from the originals.
Visas: Please consult the India consulate or embassy nearest you for visa requirements to enter India. If a visa is required, you are responsible for obtaining it.
Documents for children under the age of 18, not traveling with both parents: The U.S. government is increasingly requiring that minors under 18 years of age traveling alone, with grandparents, or with one parent/legal guardian only, carry a notarized document signed by both parents or by the parent/legal guardian not traveling with the child. We suggest you obtain such a document (noting the age of the child, relationship to traveling adult(s), dates of travel, and destination) to avoid potential problems. For example, in the case of divorce, the parent with legal custody must sign the permit, and the accompanying adult must carry proof of this fact. In addition, if the child's surname differs from that of either parent, you may want to carry the child's birth certificate.
Emergency Contact number while on your ecotour:
Call COLLECT (813) 476-2810
Practical Information
India is the seventh-largest country by geographical area, the second-most populous country with over 1.2 billion people, and the most populous democracy in the world. Bounded by the Indian Ocean on the south, the Arabian Sea on the southwest, and the Bay of Bengal on the southeast, it shares land borders with Pakistan to the west; Bhutan, the People's Republic of China and Nepal to the northeast; and Bangladesh and Burma to the east. In the Indian Ocean, India is in the vicinity of Sri Lanka and the Maldives; in addition, India's Andaman and Nicobar Islands share a maritime border with Thailand and Indonesia.
Currency: The currency of India, is the Rupee (INR). The exchange rate as of January 2016 was 1 US$ = 66 INR. Major credit cards are generally accepted at hotels and larger stores. U.S. dollars are not widely accepted in India, so we suggest you change currency on arrival for smaller purchases such as taxis, refreshments or miscellaneous expenses.
Health: All information we obtain regarding health precautions is received from the Centers for Disease Control in Atlanta at 404.332.4559 or www.cdc.gov.
Please note that Terra Incognita Ecotours, Inc., as a travel company, is in no way authorized to prescribe any inoculations or medications. We recommend that you consult your personal physician for medical advice, showing him or her the brochure that indicates the places you will be visiting. Your physician is most familiar with your personal medical history and is best qualified to determine your particular needs. It is always advisable to have physical and dental check-ups before you leave.
At the present time, no specific immunizations are required for this ecotour, although the CDC recommends the following:
Hepatitis A or immune globulin (IG). Transmission of hepatitis A virus can occur through direct person-to-person contact; through exposure to contaminated water, ice, or shellfish harvested in contaminated water; or from fruits, vegetables, or other foods that are eaten uncooked and that were contaminated during harvesting or subsequent handling.
Hepatitis B, especially if you might be exposed to blood or body fluids (for example, health-care workers), have sexual contact with the local population, or be exposed through medical treatment. Hepatitis B vaccine is now recommended for all infants and for children ages 11-12 years who did not receive the series as infants.
Malaria: your risk of malaria may be high in parts of India. See your health care provider for a prescription of an anti malarial drug.
Rabies, pre-exposure vaccination, if you might have extensive unprotected outdoor exposure in rural areas, such as might occur during camping, hiking, or bicycling, or engaging in certain occupational activities.
Typhoid vaccine. Typhoid fever can be contracted through contaminated drinking water or food, or by eating food or drinking beverages that have been handled by a person who is infected. Large outbreaks are most often related to fecal contamination of water supplies or foods sold by street vendors
As needed, booster doses for tetanus-diphtheria, measles, and a one-time dose of polio vaccine for adults.
Please also note:
A certificate of yellow fever vaccination may be required for entry into certain countries in South-east Asia. For detailed information, see Yellow Fever Vaccine Requirements and Information on Malaria Risk and Prophylaxis, by Country. Also, find the nearest authorized U.S. yellow fever vaccine center.
Swimming: There may be several opportunities to swim during the ecotour. You should bring a swimsuit if you may swim. Since you will have time to swim, for added protection from the sun you may wish to wear a T-shirt while swimming.
Time Difference: India is 5 and 1/2 hours ahead of Greenwich Mean Time.
Weather: India's climate is strongly influenced by the Himalayas and the Thar Desert, both of which drive the monsoons. The Himalayas prevent cold Central Asian katabatic winds from blowing in, keeping the bulk of the Indian subcontinent warmer than most locations at similar latitudes. The Thar Desert plays a crucial role in attracting the moisture-laden southwest summer monsoon winds that, between June and October, provide the majority of India's rainfall. During our visits in March, the mornings can be quite cold, the evenings will be cool, and the days will warm quite quickly, getting hotter quickly in late March.
Please remember that the sun's rays are more vertical than you may be used to, so you can sunburn more easily. Be careful of the midday sun.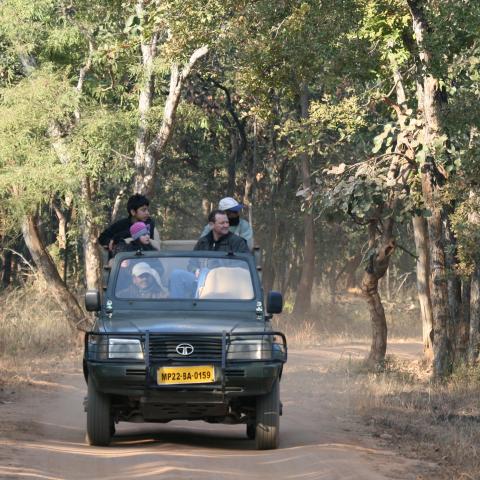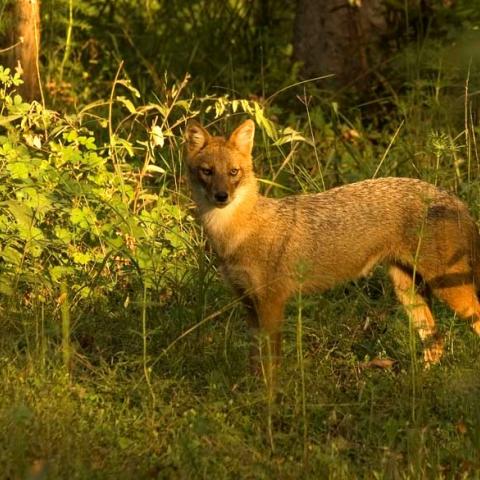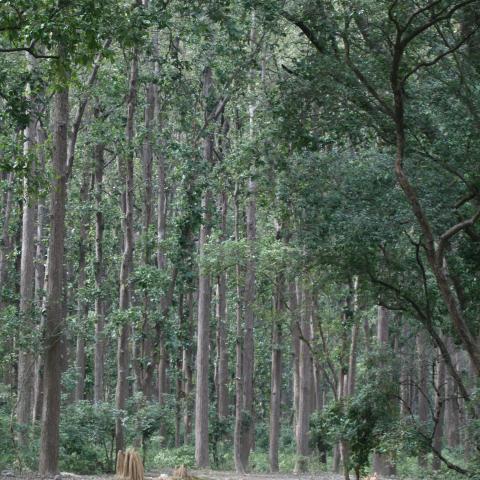 Lodging Info
Lemon Tree Aero-City Hotel, Gurgaon, Delhi
Lemon Tree Premier, Delhi Airport is only 4 kms away from Indira Gandhi International Airport and 5 kms away from the domestic airport. Boasting plush and spacious interiors, this is an upscale leisure hotel that pampers the style conscious and upbeat traveler with its personalized services, premium in-room amenities, award winning restaurants and fun experiences. This modern hotel has 280 rooms, multiple restaurants on property, and an inviting outdoor swimming pool to keep you feeling as fresh-as-a-lemon!
Pench Treehouse Lodge, Pench
Located in the Karmajhiri area of Pench National Park and has been built on a large forested estate of 36 acres. This is the first lodge to be set up in this underdeveloped zone of the park, which means more intimate wildlife encounters, and supports our conservation policy of not overcrowding areas and making them unsustainable with over-exposure to ecotourism. Only 6 Tree Houses have been built on this large property, also ensuring a minimal footprint in the area. All tree houses have air conditioning, en-suite bathrooms, hot and cold water, 24-hour electricity and are very luxurious!
Taj Resorts, Banjaar Tola Tented Camp, Kanha
Revel in chic and glamorously designed tented suites at Banjaar Tola at Kanha National Park. Each of the jungle lodge's stilted tents features spectacular glass doors that lead out to a floating verandah with a stunning view of the Banjaar river and the core zone of Kanha National Park. In addition ot spectacular tented suites, Banjaar Tola prides itself on gourmet dining, each dining experience is unique and private dining, an art form. Explore regional food from Chhattisgarh handcrafted from farm-to-the-table ingredients by our expert chefs. Experience dining by the pool and jungle dinners—amidst the sal forest, lit by hundreds of lanterns. This is the ultimate in luxury at any of the tiger reserves!
Kings Lodge, Bandhavgarh
Kings Lodge, Bandhavgarh is spread on 10 acres in the Rancha village surrounded by Sal forested hills. The Lodge is built using eco-friendly materials and has an eco-sensitive waste disposal systems. It has 4 cottage rooms and 8 stilt rooms with en-suite modern bathrooms. All rooms have air conditioners, Mini-bar, large verandah with great views of the forest, writing table and chair. All bathrooms are with 24 hour Hot and Cold water, bath tubs and all modern facilities. Meals are served in the dining room. The Lodge has a well stocked library, a dip pool and a watch tower. It is managed by a team of experienced naturalists with a focus on birding and an overall wildlife experience.
Claridges Hotel, Delhi
Set in the leafy boulevards of New Delhi, Claridges Hotel has been a landmark in Lutyens Delhi since the 1950's. The 3 floor low rise building, dating from the 1930's, has a mildly Art Deco feel to it and a calm understated elegance, in keeping with the spacious bungalows that line the streets of the city. The lobby, with its fine double-crescent staircase, sets the tone for the rest of the hotel. There is a business centre, a swimming pool and a health club. The hotel also has a number of restaurants and a congenial bar.
Forest Rest House, Corbett
The Forest Rest House is located within the core area of the Corbett Tiger Reserve. It stands atop the banks of the Ramganga River, and is close to the expansive grasslands called 'chaurs', further below which is the huge Ramganga reservoir, the heart of Corbett. The grasslands of Dhikala are home to a small but endangered population of Hog Deer. Accommodation is basic, but comfortable, with simply furnished rooms with attached washrooms. The restaurant serves simple vegetarian Indian cuisine meals. Serenity and spectacular natural beauty are its main highlights.
Taj Mahal optional extension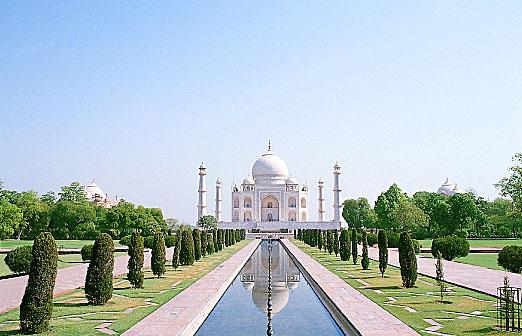 Overnight tour of Agra, former capital of the Mughal dynasty and home to one of the Seven Wonders of the World – the Taj Mahal - a dream in white marble. The extension includes one night in Lemon Tree Aero-City Hotel in Gurgaon and one night in the incredible Oberoi Amarvilas. Return to Delhi to board onwards flight.
Upcoming Dates
Saturday, March 24, 2018 to Monday, March 26, 2018
Availability — OPEN to enrollment
Saturday, April 7, 2018 to Monday, April 9, 2018
Availability — OPEN to enrollment
---
Cost per person is $2,199
Single supplement is $350
---
Itinerary optional extension
Day 1: Bandhavgarh to Delhi
A relaxed final morning, with breakfast at the lodge and then we must pack and depart. We drive to Jabalpur to catch an afternoon flight back to Delhi (SpiceJet SG 2452 – 16:10 to 17:55).
We are met on arrival at the Delhi airport and transfer to Lemon Tree Aero-City Hotel for the night. We will begin the Agra extension programme the next day.
Overnight at Lemon Tree Aero-City Hotel (B,L)
Day 2: Agra and Taj Mahal
After a leisurely breakfast, we depart around 9:30am and drive to Agra to check in to our luxury hotel, the Oberoi Amarvilas - importantly this is the only hotel in Agra where very single guestroom looks out on the Taj Mahal! ( Check In begins at 2 PM ). The drive is on a good highway and takes about 3 hours. This afternoon we enjoy a sunset guided tour of the Taj Mahal
"A teardrop on the cheek of time" is how the famous poet and Noble Laureate Rabindranath Tagore described the Taj Mahal. Built from white marble, it is the mausoleum of Empress Mumtaz Mahal, who died after giving birth to her 14th child (Princess Gauhar Begum). Built over a period of 22 years and involving thousands of artisans from across the world, this magnificent building is considered to be the greatest monument to eternal love, a homage to her beauty and life.
Overnight at Oberoi Amarvilas (B)
Day 3: Agra Fort to Delhi and flights home
After late breakfast we take a guided tour of Agra Fort. The Agra Fort, built by Emperor Akbar is considered one of the most important forts in India and a succession of Mughal emperors made this walled palatial city their home. It is semi circular in design and has four gates. The buildings inside the fort have a mix of Hindu and Islamic architectures. In fact some of the decorations feature images of living creatures such as birds, which are forbidden under the Islamic religion.
Today late afternoon drive to Delhi international airport for flight back home. (B)
Lodging Info optional extension
Located only 600 meters from the Taj Mahal stands Amarvilas, the Oberoi Groups luxury resort. Here discerning travelers can now appreciate the fabulous Taj Mahal while enjoying world-class luxury. The hotel has been designed to give guests uninterrupted views of the Taj Mahal from all 106 guest rooms and suites. The lobby, bar and tea lounge also offer spectacular views of the world-famous monument. Elaborate gardens, terraced lawns and fountains, reflecting pools and pavilions complement the classical architecture of the hotel.
The rooms at Amarvilas uphold the famed Oberoi tradition of luxury and comfort. The distinctive ambience combines old-world charm with state-of the-art conveniences. Each room has an entrance foyer, leading to a walk-in closet and the living area. Burma teak flooring and hand knotted rugs create a warm and welcoming atmosphere. The elegantly appointed interiors include an Indian style bed covered with hand woven fabrics, a richly inlaid desk, a luxurious lounge chair with an ottoman, and a marble inlaid coffee table. The bathrooms are luxuriously equipped in white marble and turquoise glass panels, with a separate shower cubicle and a large vanity counter holding deluxe toiletries. All rooms also have the most modern conveniences such as voice mail, a data port for computers, satellite television, digital videodisc players, and in-room electronic safes.