Celebrate the incomparable Charles Darwin by walking in his footsteps on a trip to the Galapagos Islands with Terra Incognita Ecotours.  The Galapagos Islands are home to some of the most interesting and accessible wildlife anywhere in the world! Swim and snorkel with the sea lions, come within mere inches of blue-footed boobies and marine iguanas, allow a Hood mockingbird to alight on your head. Your trip will include a visit to the Charles Darwin Research Station, world famous for its research and tortoise breeding programs, where we learn about the vital work being done to study and preserve Galapagos wildlife. Visit nests of the magnificent frigatebirds, search for giant tortoises in the wild, experience the diversity of the legendary finches. Gain an appreciation for how remarkable life on Earth can be! 
We will donate to the important work of the Darwin Research Institute.
We will employ local people.
We will use locally owned and operated lodges and outfitters.
We will use local goods and services.
This is an ecotour that will make a difference to you and to the places we visit.
Upcoming Dates
Sunday, June 10, 2018 to Tuesday, June 19, 2018
Availability — Only NINE spaces left on this departure - sponsored by the Dallas Zoo
---
Cost per person is $7,299 (lower level) $8,399 (upper level)
Single supplement is $2,500
---
Day 1: Arrival to Quito, Ecuador
Plan to arrive anytime today in Quito, where you will be met and transferred to the charming boutique Hotel Patio Andaluz in the colonial city of Quito, located in the highlands of the Ecuadorian Andes. Get to know your fellow explorers as we enjoy our Welcome Dinner this evening.
Overnight at Hotel Patio Andaluz
Day 2: Quito to Isla Cristobal, Galapagos Islands
This morning drive the short distance back to the International Airport for the flight to the Galapagos Islands. After passing through immigration and baggage claim, you will be met by the M.Y. Majestic staff and transferred to the yacht. You will be shown to your cabin where you will have some time to settle in before lunch and a welcome briefing.   In the afternoon, your first visit takes you to El Junco Lagoon. Located in the highlands 19 kilometers from Puerto Baquerizo Moreno, El Junco is located in the caldera of an extinct volcano - and features a rainwater-fed lagoon. 
Overnight on board M.Y. Majestic
Day 3: Floreana Island
In the morning, you will visit the famous Post Office Bay. You will land on a beach and head to a spot where 18th century whalers placed a wooden barrel used as an unofficial mailbox. The custom continues to this day with Galapagos visitors. So, don't forget your postcards, and don't be surprised if the post card arrives to its destination before you even get home! Your afternoon visit is to Cormorant Point. Here you will enjoy a hike to a salt-water lagoon which is home to flamingos. You will also have a chance to snorkel around Devil's Crown, which is the rocky remains of an offshore volcano sticking out of the water. This is a great location to see a wide range of marine creatures. 
Overnight on board M.Y. Majestic
Day 4: Espanola Island
In the morning, the excursion takes you to the spectacular Gardner Bay. After landing, you can walk across a lovely white-sand beach amongst a busy sea lion colony or dive into the water to swim with sea lion pups. You may also see curious mockingbirds on the beach.
In the afternoon, you will visit Suarez Point . On the trail you will have the chance to see blue-footed boobies, albatrosses, and Nazca boobies. This island is the breeding site of nearly all of the world's 12,000 pairs of waved albatrosses. You will also visit a beautiful site on the ocean front where there is a cliff that the large albatrosses use as a launching pad! You will have the chance to see the famous blowhole that spurts water into the air. The landscape is great for photography. 
Overnight on board M.Y. Majestic
Day 5: Santa Cruz Island
In the morning, you will visit Twin Craters located opposite each other on both sides of the road leading from Puerto Ayora to Baltra. The name is only figurative; not real craters, these formations were created by the collapse of surface material in underground fissures and chambers. The view is breathtaking.
In the afternoon, you will visit "Fausto Llerena" the Galapagos giant tortoises breeding center in Puerto Ayora, Santa Cruz Island, where giant tortoises are bred in captivity; this is home to tortoises ranging from 3-inches (new hatchlings) to 4-feet long adults. Subspecies of the giant tortoises interact with one another, and many of the older tortoises are accustomed to humans, often stretching out their heads for a photo opportunity. The babies are kept until they are about four years-old and strong enough to survive on their own. 
Overnight on board M.Y. Majestic
Day 6: Genovesa Island
In the morning, you will visit El Barranco, which is also known as Prince Phillip's Steps. It is a steep, rocky path that leads up a high cliff-face. A marvelous view can be appreciated from here. This site is also home to palo santo vegetation as well as red-footed boobies, short-eared lava owls, Galapagos swallows, and Galapagos doves.
In the afternoon, you will visit the white-sand coral beach of Darwin Bay which heads a half mile trail (0.75km) that winds through mangroves filled with land birds. Nazca boobies, red-footed boobies, and swallow-tailed gulls can also be spotted here. Further down the path we find tidal pools where sea lions swim playfully, at the end of the trail is a spectacular view. 
Overnight on board M.Y. Majestic
Day 7: Rabida and Chinese Hat islands
In the morning, you will visit Rabida Island (or Jervis), which is one of the most colourful and volcanically varied islands in the archipelago as well as a great snorkeling site. We will start on Rabida's famous maroon sandy beach, and after an easy hike, you will arrive to a stunning lookout to enjoy the amazing landscapes. The island is a birdwatcher's delight. Some of the rarest species are in abundance such as nine varieties of finches, large-billed flycatchers, Galapagos hawks and Brown pelicans.
In the afternoon, you will visit Chinese Hat Islet, located near the southeast coast of Santiago Island. Its name comes from the distinct shape of the islet's summit. This small islet is a great location to view many geological formations such as lava tubes and lava flows. Some of the lava flows were formed underwater and subsequently raised above sea level. The presence of coral heads on the lava flow indicates this phenomenon. 
Overnight on board M.Y. Majestic
Day 8: San Cristobal Island
In the morning, you will visit Witch Hill, located on the northern coast. This eroded hill and its surroundings present one of the most picturesque beaches in the Galapagos with its white powdery sand and the abundance of animals. Wildlife includes sea turtles, rays, and various types of boobies. The clear water provides an excellent opportunity for enjoying swimming and snorkeling.    During lunch we will sail past Kicker Rock. This striking rock formation is located a couple hours off the western shore of San Cristobal. Jutting out of the water, the rocks stand vertically at hundreds of feet above the ocean divided by a small channel. We continue to Lobos Island - the name of this island means "Sea Lion Island." This appropriately named island is ripe with noisy, frolicking, jolly sea lions who will welcome you to their home with open, well, fins. This island also offers great snorkeling opportunities as well as the chance to see nesting blue-footed and Nazca boobies.  
Overnight on board M.Y. Majestic
Day 9: San Cristobal Island to Quito
In the morning, you will visit the Interpretation Center, which is part of an environmental project. The tour of this center will explore the natural history of the islands including human interaction and conservation efforts. The Museum of Natural History explains the volcanic origin of the archipelago, ocean currents, and events such as discovery and colonization of the islands.  After this final visit, you will be transferred to the airport in time for your flight back to the mainland. Upon arrival in Quito we are transferred to Hotel Patio Andaluz for the Farewell Dinner and overnight.
Overnight at Hotel Patio Andaluz
Day 10: Quito to home
After breakfast (or at a convenient time) transfer to the International Airport and your flights home.       
Travel Information
Thanks for choosing Ecuador with Terra Incognita Ecotours, Inc. It is our pleasure to help you plan for your upcoming ecotour. To ensure that your travel arrangements are made to your satisfaction, please take a few minutes to read through this information.
What you need to have with you on your trip:
Passport: If you are a U.S., U.K., Australian or Canadian citizen, you will need a passport, valid for six months from the date of completion of your trip.
It is always a good idea to make a photocopy of your airline tickets and of the pages of your passport that have the number, your photograph and other pertinent information. Keep the copies separate from the originals.
Visas: Please consult the Ecuador consulate or embassy nearest you for visa requirements to enter Ecuador. If a visa is required, you are responsible for obtaining it.
Documents for children under the age of 18, not traveling with both parents: The U.S. government is increasingly requiring that minors under 18 years of age traveling alone, with grandparents, or with one parent/legal guardian only, carry a notarized document signed by both parents or by the parent/legal guardian not traveling with the child. We suggest you obtain such a document (noting the age of the child, relationship to traveling adult(s), dates of travel, and destination) to avoid potential problems. For example, in the case of divorce, the parent with legal custody must sign the permit, and the accompanying adult must carry proof of this fact. In addition, if the child's surname differs from that of either parent, you may want to carry the child's birth certificate.
Emergency Contact number while on your ecotour:
Call COLLECT (813) 476-2810
Practical Information
Currency: The currency of Ecuador is the U.S. dollar. Major credit cards are generally accepted at hotels, restaurants and larger stores. We suggest you carry U.S. currency in small denominations for smaller purchases such as taxis, refreshments or other miscellaneous expenses.
Health: All information we obtain regarding health precautions is received from the Centers for Disease Control in Atlanta at 404.332.4559 or www.cdc.gov.
Please note that Terra Incognita Ecotours, Inc., as a travel company, is in no way authorized to prescribe any inoculations or medications. We recommend that you consult your personal physician for medical advice, showing him or her the brochure that indicates the places you will be visiting. Your physician is most familiar with your personal medical history and is best qualified to determine your particular needs. It is always advisable to have physical and dental check-ups before you leave.
At the present time, no specific immunizations are required for this ecotour, although the CDC recommends the following:
Hepatitis A or immune globulin (IG). Transmission of hepatitis A virus can occur through direct person-to-person contact; through exposure to contaminated water, ice, or shellfish harvested in contaminated water; or from fruits, vegetables, or other foods that are eaten uncooked and that were contaminated during harvesting or subsequent handling.
Typhoid vaccine. Typhoid fever can be contracted through contaminated drinking water or food, or by eating food or drinking beverages that have been handled by a person who is infected. Large outbreaks are most often related to fecal contamination of water supplies or foods sold by street vendors.
As needed, booster doses for tetanus-diphtheria, measles, and a one-time dose of polio vaccine for adults.
Please also note:
A certificate of yellow fever vaccination may be required for entry into certain countries in South America. For detailed information, see Yellow Fever Vaccine Requirements and Information on Malaria Risk and Prophylaxis, by Country. Also, find the nearest authorized U.S. yellow fever vaccine center. The normal "childhood" vaccines should be up to date: Measles, Mumps, Rubella (MMR Vaccine), Diphtheria, Tetanus, Perturssia (DTP Vaccine) and Polio vaccine.
Swimming: There are several opportunities to swim and snorkel during the ecotour.  We advocate the buddy system for everyone, at all times, and children less than 14 years of age should always be accompanied by an adult while swimming.
Time Difference: Ecuador is one hour behind of Eastern Standard Time. 
Weather: The climate of Ecuador comprises a wide range of weather conditions.  The highlands of Ecuador are warm in the daytime, cool at night.  The Galapagos Islands are located directly on the equator, so days are warm/hot and nights only cool down a little. You should be preapred for a rain shower.
Please remember that the sun's rays are more vertical than you may be used to, so you can sunburn more easily. Be careful of the midday sun.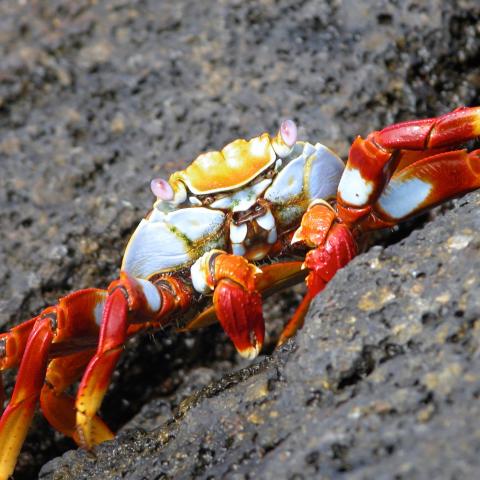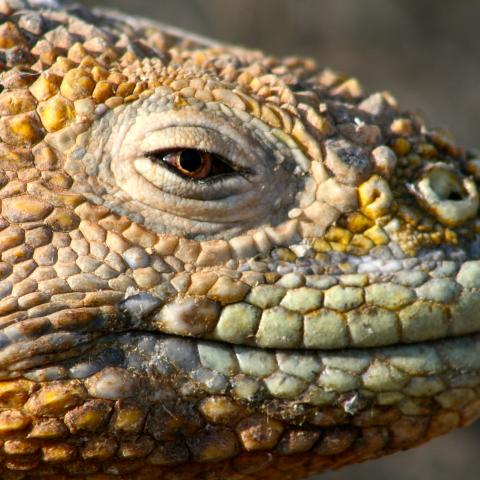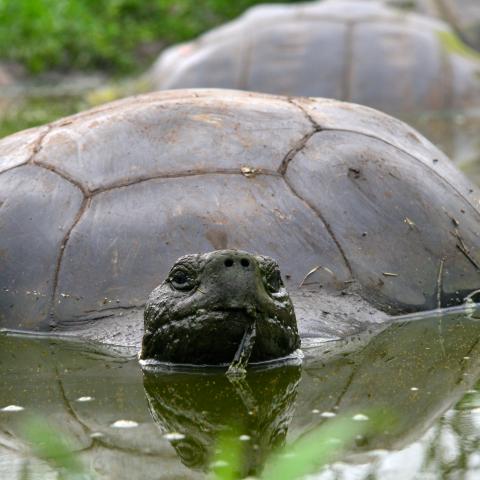 Lodging Info
Hotel Patio Andaluz
Hotel Patio Andaluz Quito, an elegant Boutique hotel located only 500 feet off the Main Square, also known as the Independence Plaza.  The hotel is located in a colonial style house built at the end of the XVI Century, and only minutes walk away from Church and Square of San Francisco; and less than 5 minutes walk from the famous "La Compañia" Church with its impressive gold leaf inner decoration.  
Its spacious restaurant "El Rincón de Cantuña", inside its main Patio offers excellent options of Ecuadorian and Spanish flavors and a variety of wines from its recognized Wine cellar.  There are 32 comfortable rooms (11 Suites and 21 standard rooms) and their complementary services and amenities provide luxury in the colonial heart of Quito.
M.Y. Majestic
The brand new Motor Yacht (M.Y.) Majestic was specifically designed and built in 2013 to cruise the Galapagos.  M.Y. Majestic offers 9 double cabins and ample social areas, including a superb sundeck with a large jacuzzi.  The Majestic is 117 feet long and 23 feet wide, cruises at 10 knots and has 9 crew and 1 Naturalist guide.