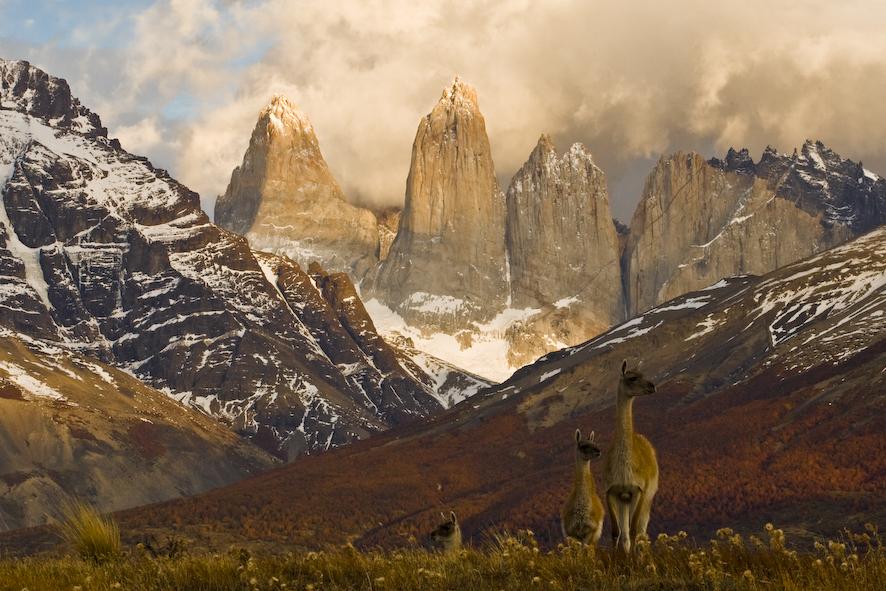 Torres del Paine National Park in Patagonia contains some of the most spectacular scenery on earth and is also home to an astonishing array of wildlife including Pumas, Condors, Guanacos, Rheas and much more.
On this safari we can be fairly certain you will see WILD pumas (a.k.a. Mountain lions or cougars). This unique adventure especially created for us stays in luxury lodges throughout, and we have extremely high chances of viewing the elusive Puma because we have our own dedicated "Puma Tracking Team" headed by local wildlife expert and photographer Diego Araya, who will search each morning and evening for Pumas and direct us to the Pumas once they have been located. We hope to encounter wild Pumas on this safari, however, sightings cannot be guaranteed.
In keeping with the principles of responsible ecotourism:
We will make a donation to the conservation of the Patagonia ecosystem.
We will employ local people.
We will use locally owned and operated lodges and outfitters.
We will use local goods and services.
This is an ecotour that will make a difference to you and to the areas we visit.
Upcoming Dates
Saturday, November 24, 2018 to Saturday, December 1, 2018
Availability — Open to enrollment
---
Cost per person is $7,799
Single supplement is $1,250
---
Day 1: Arrival to Puerto Natales, Chile
Plan to arrive in Puerto Natales at any time today. You will be met outside baggage claim and transfer immediately to the luxurious Singular Hotel overlooking Puerto Natales. Enjoy your Welcome dinner at the Hotel this evening.
Overnight at The Singular Patagonia (D)
Day 2: Torres del Paine National Park
After a relaxed breakfast we depart for Torres del Paine National Park, a World Heritage site and National Park where we will arrive around lunchtime. Enjoy a visit to the Gray Glacier and continue driving through the Park to arrive at our hotel late this afternoon, hopefully after stunning views of the horns and towers for which the park is famous!
Overnight at Tierra Patagonia (B,L,D)
Day 3: Torres del Paine
Our "Puma Tracking Team" will head out before sunrise each morning to attempt to locate Pumas.  If a Puma is located the tracking team will monitor the Puma, see if it is comfortably resting and if so will advise our group as to location and when/if we can approach for viewing.  If a Puma is not located, or is not resting comfortably, we will explore other areas of the Park - the Towers, Lago Azul, Gray Glacier, and other scenic locales - for hikes, photography opportunities and of course other wildlife viewing opportunities, condors, guanacos, foxes (Grey or Culpeo), etc.
 Our plan is to follow an African safari-style schedule, game drive/hikes/exploration in early morning, return to the lodge for brunch and an afternoon exploration departing around 2:30pm each afternoon, with a return in time for cocktails and dinner.
Overnight at Tierra Patagonia (B,D)
Day 4: Torres del Paine
Each morning our Puma Tracking Team is out and about on the puma search. We stay in contact with the team, but while they are locating a puma, we will explore other areas of the park, perhaps visiting Laguna Azul and viewing some of the nesting waterfowl found there, or a visit to the Rio Paine waterfalls.  We return to the lodge for breakfast/brunch and then head out exploring again in the afternoon.
Overnight at Tierra Patagonia (B,D)
Day 5: Torres del Paine
As yesterday our Puma Tracking Team is on the search. We continue to follow our African Safari schedule, with an early morning outing and an afternoon outing, exploring Torres del Paine National Park.  Today if time allows we may venture to the Lago Grey area of the park and search for the endangered Huemul deer, or perhaps try and locate the stunning Magellanic woodpeckers and/or Torrnet ducks that are found in the Lago Grey area.  This would be a whole day outing, with lunch in the Lago Grey area.
Overnight at Tierra Patagonia (B,D)
Day 6: Torres del Paine
Our last full day in the park, we will focus on locating wildlife not yet seen, perhaps a Grey Fox den with young, or Guanacos giving birth, or a flock of flamingoes, perhaps feeding Andean condors, no matter which part of the park we explore, the dramtaic scenery always impresses!  Of course our puma tracking team remains on the look-out for a puma feeding at a kill, or a puma with youngsters, or even mating pumas!
Overnight at Tierra Patagonia (B,D)
Day 7: Torres del Paine to Puerto Natales
Today we have a relaxed breakfast and pack before departing for Puerto Natales. We plan to arrive in Puerto Natales around lunchtime and everyone can wander town, choose a restaurant for lunch (not included) and of course have chance to shop for handicraft items to take home! We return to the extremely comfortable and luxurious Singualr Hotel in the later afternoon, check in and tonight is our farewell dinner in the hotel dinning room with spectacular views across the fjord towards Puerto Natales.
Overnight at The Singular Patagonia (B,D)
Travel Information
Thanks for choosing Chile with Terra Incognita Ecotours, Inc. It is our pleasure to help you plan for your upcoming ecotour. To ensure that your travel arrangements are made to your satisfaction, please take a few minutes to read through this information.
What you need to have with you on your trip:
Passport: If you are a U.S., U.K., Australian or Canadian citizen, you will need a passport, valid for six months from the date of completion of your trip.
It is always a good idea to make a photocopy of your airline tickets and of the pages of your passport that have the number, your photograph and other pertinent information. Keep the copies separate from the originals.
Visas: Please consult the Chile consulate or embassy nearest you for visa requirements to enter Chile. If a visa is required, you are responsible for obtaining it.
Documents for children under the age of 18, not traveling with both parents: The U.S. government is increasingly requiring that minors under 18 years of age traveling alone, with grandparents, or with one parent/legal guardian only, carry a notarized document signed by both parents or by the parent/legal guardian not traveling with the child. We suggest you obtain such a document (noting the age of the child, relationship to traveling adult(s), dates of travel, and destination) to avoid potential problems. For example, in the case of divorce, the parent with legal custody must sign the permit, and the accompanying adult must carry proof of this fact. In addition, if the child's surname differs from that of either parent, you may want to carry the child's birth certificate.
Emergency Contact number while on your ecotour:
Call COLLECT (813) 476-2810
Practical Information
Currency: The currency of Chile is the Peso. The exchange rate as of January 2016 was 1 US$ = 708 Pesos. Major credit cards are generally accepted at hotels, restaurants and larger stores. U.S. dollars are accepted in Chile, so we suggest you carry U.S. currency in small denominations for smaller purchases such as taxis, refreshments or other miscellaneous expenses.
Health: All information we obtain regarding health precautions is received from the Centers for Disease Control in Atlanta at 404.332.4559 or www.cdc.gov.
Please note that Terra Incognita Ecotours, Inc., as a travel company, is in no way authorized to prescribe any inoculations or medications. We recommend that you consult your personal physician for medical advice, showing him or her the brochure that indicates the places you will be visiting. Your physician is most familiar with your personal medical history and is best qualified to determine your particular needs. It is always advisable to have physical and dental check-ups before you leave.
At the present time, no specific immunizations are required for this ecotour, although the CDC recommends the following:
Hepatitis A or immune globulin (IG). Transmission of hepatitis A virus can occur through direct person-to-person contact; through exposure to contaminated water, ice, or shellfish harvested in contaminated water; or from fruits, vegetables, or other foods that are eaten uncooked and that were contaminated during harvesting or subsequent handling.
Typhoid vaccine. Typhoid fever can be contracted through contaminated drinking water or food, or by eating food or drinking beverages that have been handled by a person who is infected. Large outbreaks are most often related to fecal contamination of water supplies or foods sold by street vendors.
As needed, booster doses for tetanus-diphtheria, measles, and a one-time dose of polio vaccine for adults.
Please also note:
A certificate of yellow fever vaccination may be required for entry into certain countries in South America. For detailed information, see Yellow Fever Vaccine Requirements and Information on Malaria Risk and Prophylaxis, by Country. Also, find the nearest authorized U.S. yellow fever vaccine center. The normal "childhood" vaccines should be up to date: Measles, Mumps, Rubella (MMR Vaccine), Diphtheria, Tetanus, Perturssia (DTP Vaccine) and Polio vaccine.
Swimming: There are several opportunities to swim during the ecotour.  We advocate the buddy system for everyone, at all times, and children less than 14 years of age should always be accompanied by an adult while swimming.
Time Difference: Chile is one hour ahead of Eastern Standard Time. 
Weather: The climate of Chile comprises a wide range of weather conditions across a large geographic scale, extending across 38 degrees in latitude, making generalizations difficult. Chile within its borders hosts at least seven major climatic subtypes, ranging from desert in the north, to alpine tundra and glaciers in the east and southeast, humid subtropical in Easter Island, Oceanic in the south and Mediterranean climate in central Chile. There are four seasons in most of the country: summer (December to February), autumn (March to May), winter (June to August), and spring (September to November).
Patagonia in the extreme south has warm summers and mild winters, but temperatures can change very quickly from warm, to freezing cold,  to snow, to driving rain, and it is almost always very windy!  Layers are the key to wardrobe in this region. 
Please remember that the sun's rays are more vertical than you may be used to, so you can sunburn more easily. Be careful of the midday sun.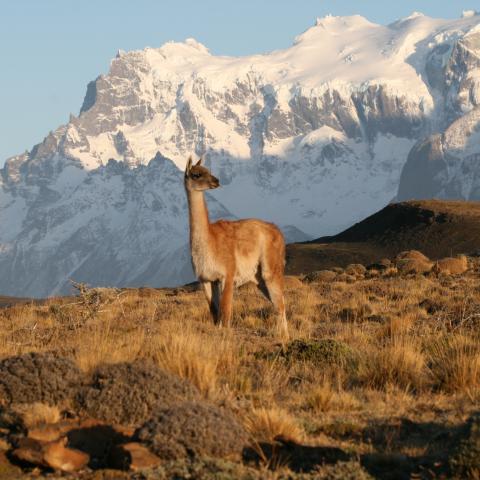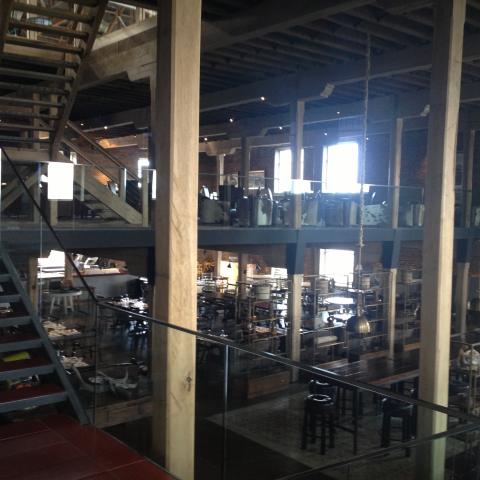 Lodging Info
The Singular Hotel, Puerto Natales
The Singular Patagonia seeks to highlight the history and heritage of the region – it is incorporated into a cold-storage plant that was declared a "National Historic Landmark" in 1996, the building site was approved by the Council of National Monuments, the government body that supervise the care and rescue of the historical, architectural and archaeological monuments. The original industrial architecture of this historical building has been preserved, adding a room module with state of the art technology and design. Blending the new and old architecture, and making your stay an experience of superior quality.
All 57 rooms and suites have panoramic windows overlooking Last Hope Sound, the fjords and spectacular snow capped mountains behind. The rooms are light and modern yet cozy with dark wood furniture, leather chairs and large beds. The Singular Wellness Spa offers a relaxing spot to unwind after a day of activities, with an indoor/outdoor swimming pool, sauna and a variety of treatments.
Tierra Patagonia Hotel, overlooking Torres del Paine
Tierra Patagonia Hotel & Spa sits on a bluff where the South American pampas meets Lake Sarmiento. The building is immersed in the landscape and emerges from the hillside. The award winning architecture complements the flow of the geology in this privileged location and showcases the magnificent views of the Torres del Paine National Park, declared a UNESCO Biosphere Reserve in 1978.
Inside, wood clad walls emanate warmth, safety and protection – a cozy hideaway after a day spent discovering the amazing Patagonian outdoors. Furnishings and textiles were hand made by Chilean craftspeople, using natural materials from the region, high quality workmanship and inspiration from the surrounding estancias as well as the influence of the native Tehuelche people. The ambience of Tierra Patagonia is casual and friendly, the different spaces created by the designers mean that guests can mingle and get to know one another or find a quiet corner to relax and get away from it all.
Tierra Patagonia features 3 suites, 34 superior rooms (10 of which can be interconnected to make family apartments) and 3 standard rooms. All rooms have beautiful views across Lake Sarmiento to the peaks of Torres del Paine National Park.