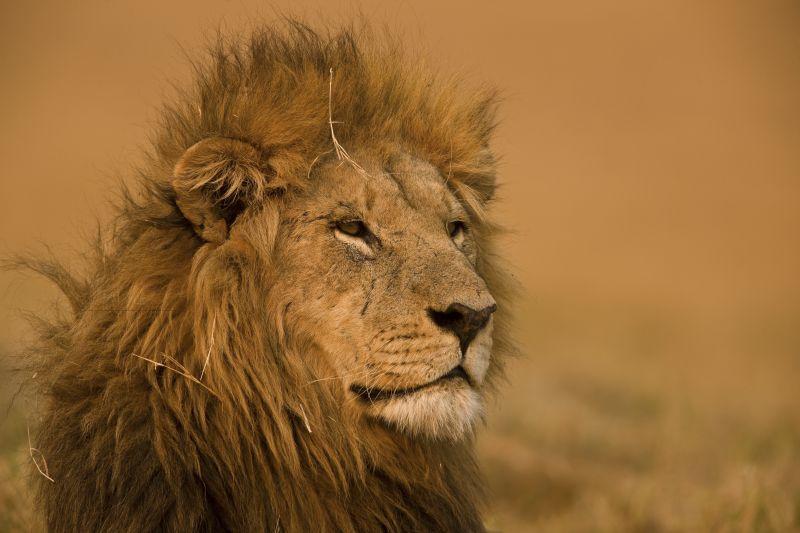 We will visit three famed habitats.
Duba Plains, Okavango Delta – A bird-watcher bonanza!  Duba Plains Camp, located in the northern reaches of Botswana's famed Okavango Delta and just north of the Moremi Game Reserve, is a private 77,000-acre reserve. Made famous in such films as The Last Lions, by the camp's current owners, Derek and Beverly Joubert, this legendary camp is a paradise for wildlife connoisseurs.  Inaccessible for most of the year by any means other than aircraft, it is this remoteness that solidifies Duba Plains as the soul of 'wild Africa'.  Duba offers just 12 guests an idyllic all-round Okavango experience throughout the year, with vast, seasonally inundated floodplains, which are home to huge herds of Cape buffalo.  Complemented by permanent channels and a number of larger wooded islands, wildlife diversity is guaranteed. This camp prides itself on the intimacy of 'home' with all the touches of personal service and superb safari experiences.
Selinda Reserve, Moremi Conservation Area – Selinda Camp rests on the banks of the eastern Selinda Spillway in the 320,000-acre Selinda Reserve of northern Botswana. This prime location is deep within rich wildlife territory at the intersection of the Okavango Delta and Chobe ecosystems - this dynamic geography affords it the best of both regions and therefore some of the country's most diverse wildlife populations. Selinda Camp, completely rebuilt in 2007, is a relaxed yet luxurious tented safari camp that has established itself as one of the gems in the region with a harmonious blend of a classic tented bush camp interwoven with contemporary amenities.  The shaded camp affords extraordinary views over the Selinda Reserve's prolific floodplains and savannas. Dotting the landscape are commanding borassus palms, where nesting birds roost and baboon spy. The extensive raised decks, surrounding both the main lounge and guest tents, allow guests to enjoy a meal or a relaxing afternoon while still enjoying wildlife viewing. There is a hardly a moment in camp where there isn't an animal in sight.
Victoria Falls, Zambia – Victoria Falls presents a spectacular sight of awe-inspiring beauty and grandeur on the Zambezi River, forming the border between Zambia and Zimbabwe.  We will be staying in the luxurious Royal Livingstone Hotel immediately adjacent to the "smoke that thunders' as the original inhabitants of the area called the Falls.  Nowadays it is known as the greatest curtain of falling water in the World, and columns of spray can be seen from miles away.
In keeping with the principles of responsible ecotourism:
We will make a donation to the conservation work of rhino reintroduction in the Okavango Delta.
We will employ local people.
We will use locally owned and operated lodges and outfitters.
We will use local goods and services.
This is an ecotour that will make a difference to you and to the areas we visit.
Upcoming Dates
Monday, November 7, 2016 to Tuesday, November 15, 2016
Availability — CLOSED to enrollment
---
Cost per person is $10,999
Single supplement is $1,500
---
Day 1: Arrival to Maun, Botswana and onto Okavango Delta
Please plan to arrive at the Maun airport by 1:30pm (we recommend South African Airways from Johannesburg).  You are met on arrival and immediately transfer to a local flight to Duba Plains.  Fly from Maun over the Okavango Delta to Duba Plains located on one edge of the famed Okavango Delta.  Duba Plains is where Derek and Beverly Joubert call home, and is where so many of their wildlife documentaries have been filmed, indeed this area is renowned as the location where African lions have learned to target Cape buffalo as their main food source.   We plan to quickly settle in and then immediately go on a sunset game drive.  Welcome cocktails and dinner tonight under African skies.
Welcome dinner and overnight at Duba Plains Camp (D)
Day 2: Duba Plains
Today we have a full day to explore the area.  We will begin the day with an early morning game drive, in search of the large herds of Cape Buffalo and the lions that depend on them.  In the afternoon we will likely do another game drive, or perhaps a boat ride along some of the flooded channels that wind through the landscape.
Duba Plains Camp (B,L,D)
Day 3: Duba Plains
Another full day to continue exploring the area, more game drives in search of wildlife, perhaps looking or some more elusive creatures like leopards and other smaller cat species. 
Duba Plains (B,L,D)
Day 4: Duba Plains to Selinda Reserve
Fly in small planes from Duba Plains over the Okavango to the east and arrive to Selinda.  Upon landing in the Selinda concession it is a 45-minute to one-hour game drive from the airstrip to the lodge, where we shall settle in and have lunch.  In the afternoon we will go in search of African wild dogs, herds of elephants and other notable species that make this area home.
Selinda Reserve (B,L,D)
Day 5: Selinda Reserve
Today we have a full-day of exploration at Selinda Reserve.  Morning and afternoon game drives during which it is likely we will see no other vehicles except our own!  Perhaps we will also take a boat ride to watch elephants come down to the waters edge to bathe. During the heat of the day we can relax at the pool by the main lodge and look over the edge of the pool at the hippos bathing adjacent to us!
Selinda Reserve (B,L,D)
Day 6: Selinda Reserve
Our last full day at Selinda, we can go in search of any species we have not seen yet, perhaps leopard or cheetah, or if we are really luck a glimpse of a Black rhino…
Selinda Reserve (B,L,D)
Day 7: Selinda Reserve to Victoria Falls, Zambia
This morning fly from Selinda to Kasane where we are met on arrival and transfer by road across the border and on to the luxurious Royal Livingstone Hotel, adjacent to the famed Victoria Falls.  The Victoria Falls named by David Livingstone are known locally as the "smoke that thunders" and are actually visible from the grounds of our luxurious hotel!
Royal Livingstone Hotel (B,L,D)
Day 8: Victoria Falls
Spend the whole day today exploring the area around Victoria Falls. You can catch sunrise over the falls, return for breakfast, wander back mid-morning, or perhaps just relax by the pool, with a view of the Falls.  Late this afternoon we go on a sunset cruise on the Zambezi River as the trip winds to an end.  Farewell dinner at the hotel this evening.
Royal Livingstone Hotel (B,L,D)
Day 9: Victoria Falls to home
Please plan to arrange your flight home at a convenient time today from the Livingstone airport, Zambia.  You can choose to fly via Lusaka or Johannesburg.
(B)
Travel Information
Thanks for choosing Botswana with Terra Incognita Ecotours, Inc. It is our pleasure to help you plan for your upcoming ecotour. To ensure that your travel arrangements are made to your satisfaction, please take a few minutes to read through this information.
What you need to have with you on your trip:
Passport: If you are a U.S., U.K., Australian or Canadian citizen, you will need a passport, valid for six months from the date of completion of your trip.
It is always a good idea to make a photocopy of your airline tickets and of the pages of your passport that have the number, your photograph and other pertinent information. Keep the copies separate from the originals.
Visas: Please consult the Botswana consulate or embassy nearest you for visa requirements to enter Botswana. If a visa is required, you are responsible for obtaining it.
Documents for children under the age of 18, not traveling with both parents: The U.S. government is increasingly requiring that minors under 18 years of age traveling alone, with grandparents, or with one parent/legal guardian only, carry a notarized document signed by both parents or by the parent/legal guardian not traveling with the child. We suggest you obtain such a document (noting the age of the child, relationship to traveling adult(s), dates of travel, and destination) to avoid potential problems. For example, in the case of divorce, the parent with legal custody must sign the permit, and the accompanying adult must carry proof of this fact. In addition, if the child's surname differs from that of either parent, you may want to carry the child's birth certificate.
Emergency Contact number while on your ecotour:
Call COLLECT (813) 476-2810
Practical Information
Currency: The currency of Botswana is the Botswana Pula (BWP). The exchange rate as of January 2016 was 1 US$ = 11 BWP. Major credit cards are generally accepted at hotels, restaurants and larger stores. U.S. dollars are accepted in Botswana, so we suggest you carry U.S. currency in small denominations for smaller purchases such as taxis, refreshments or other miscellaneous expenses.
Health: All information we obtain regarding health precautions is received from the Centers for Disease Control in Atlanta at 404.332.4559 or www.cdc.gov.
Please note that Terra Incognita Ecotours, Inc., as a travel company, is in no way authorized to prescribe any inoculations or medications. We recommend that you consult your personal physician for medical advice, showing him or her the brochure that indicates the places you will be visiting. Your physician is most familiar with your personal medical history and is best qualified to determine your particular needs. It is always advisable to have physical and dental check-ups before you leave.
At the present time, no specific immunizations are required for this ecotour, although the CDC recommends the following:
Hepatitis A or immune globulin (IG). Transmission of hepatitis A virus can occur through direct person-to-person contact; through exposure to contaminated water, ice, or shellfish harvested in contaminated water; or from fruits, vegetables, or other foods that are eaten uncooked and that were contaminated during harvesting or subsequent handling.
Typhoid vaccine. Typhoid fever can be contracted through contaminated drinking water or food, or by eating food or drinking beverages that have been handled by a person who is infected. Large outbreaks are most often related to fecal contamination of water supplies or foods sold by street vendors.
Hepatitis B, especially if you might be exposed to blood or body fluids (for example, health-care workers), have sexual contact with the local population, or be exposed through medical treatment. Hepatitis B vaccine is now recommended for all infants and for children ages 11-12 years who did not receive the series as infants.
Malaria: your risk of malaria may be high in Botswana. See your health care provider for a prescription antimalarial drug. For details concerning risk and preventive medications, see Malaria Information for Travelers.
Rabies, pre-exposure vaccination, if you might have extensive unprotected outdoor exposure in rural areas, such as might occur during camping, hiking, or bicycling, or engaging in certain occupational activities.
As needed, booster doses for tetanus-diphtheria, measles, and a one-time dose of polio vaccine for adults.
Please also note:
A certificate of yellow fever vaccination may be required for entry into certain countries in Africa. For detailed information, see Yellow Fever Vaccine Requirements and Information on Malaria Risk and Prophylaxis, by Country. Also, find the nearest authorized U.S. yellow fever vaccine center. The normal "childhood" vaccines should be up to date: Measles, Mumps, Rubella (MMR Vaccine), Diphtheria, Tetanus, Perturssia (DTP Vaccine) and Polio vaccine.
Swimming: There are several opportunities to swim during the ecotour, and so you should bring a swimsuit(s).
We advocate the buddy system for everyone, at all times, and children less than 14 years of age should always be accompanied by an adult while swimming.
Time Difference: Botswana is six hours ahead of Eastern Standard Time. 
Weather: Botswana is semi-arid, due to the short rain season. However, the relatively high altitude of the country and its continental situation gives it a subtropical climate. The country is remote from moisture-laden air flows for most of the year. The dry season lasts from April to October in the south and to November in the north where, however, rainfall totals are higher. The south of the country is most exposed to cold winds during the winter period (early May to late August) when average temperatures are around 14 °C (57.2 °F). The whole country has hot summers with average temperatures around 26 °C (78.8 °F). Sunshine totals are high all year round although winter is the sunniest period. The whole country is windy and dusty during the dry season.
Please remember that the sun's rays are more vertical than you may be used to, so you can sunburn more easily. Be careful of the midday sun.