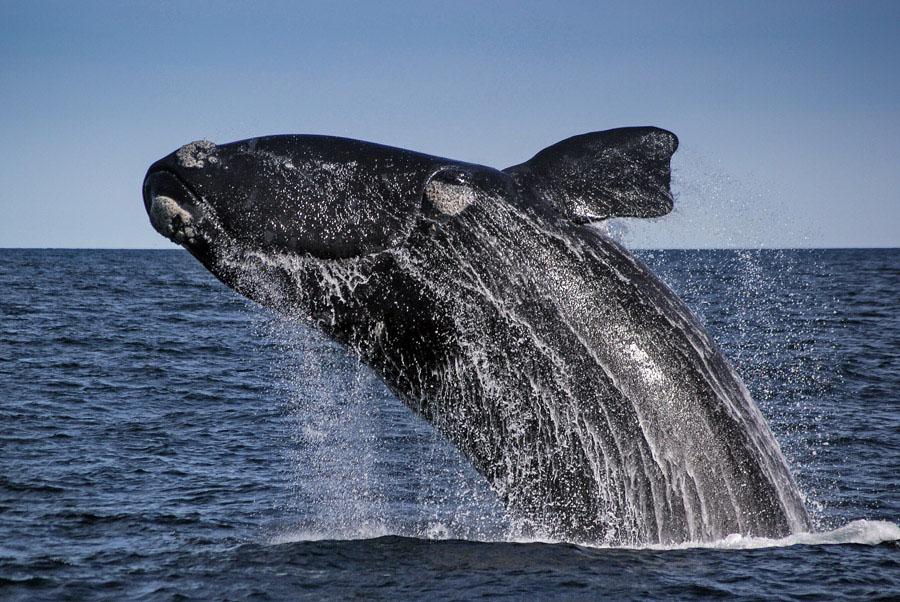 Discover the reddish shades at dusk; enjoy the longest rainbow you have ever seen; encounter an endless sky full of stars; and visit some of the planet's most amazing wildlife as we encounter Patagonia's wildlife and natural beauty. The southwest corner of the Atlantic Ocean, known as the Patagonian Sea, covers the so-called "Large Marine Ecosystem Patagonian Shelf", and is one of the richest marine areas on Earth harboring populations of right whales, elephant seals, sea lions, orcas, penguins, and numerous species of birds and fish. In addition to introducing you to these wildlife species, we will also learn about the important conservation work currently being undertaken by our Conservation Partner, Dr. Marcy Uhart DVM, who has been working in Marine Wildlife and Ocean Health conservation programs in this area of coastal Argentina for the past ten years.
In keeping with the principles of responsible ecotourism:
We will make a donation to the conservation work of Marcy Uhart in Peninsula Valdes.
We will employ local people.
We will use locally owned and operated lodges and outfitters.
We will use local goods and services.
This is an ecotour that will make a difference to you and to the places we visit.
Upcoming Dates
Saturday, November 3, 2018 to Saturday, November 10, 2018
Availability — OPEN to enrollment
---
Cost per person is $5,999
Single supplement is $750
---
Day 1: Arrival to Puerto Madryn, Argentina
Please plan to arrive on or before Saturday. You are met on arrival at the Trelew Airport and take a 45-minute transfer to Puerto Madryn and the waterfront Hotel Territorio where we will spend the night. This afternoon meet local wildlife veterinarian Marcy Uhart, our Conservation Partner and a member of the UC Davis Marine Wildlife Program who will give a presentation about her work with Sea Lions, Elephant seals, and Southern Right whales. Dinner this evening is at a local restaurant.
Welcome dinner and overnight at Hotel Territorio (D)
Day 2: Whale watch and Estancia Rincon Chico, Peninsula Valdes
This morning we go for a whale watch cruise in search of the Southern Right whales that frequent Peninsula Valdes from June to December each year for the females to give birth and also for courtship. After a beachside lunch we continue to the southern corner of Peninsula Valdes and our estancia for the next three nights, Estancia Rincon Chico. Late this afternoon we will visit some of the elephant seal colonies that are found on Estancia Rincon Chico. Did we mention the elephant seals come all the way up here from Antarctica just to see you?
Estancia Rincon Chico (B,L,D)
Day 3: Estancia Rincon Chico, Peninsula Valdes
A full day to explore the area today, we will definitely plan our activities around the high tide and best times for wildlife viewing. The estancia is ideally positioned to see marine life and is also home to herds of guanacos, flocks of rheas, and other wildlife from nearly 100 bird species to armadillo, grey fox, Patagonian cavies and Pampas cat.
Guests will have the opportunity during their stay to enjoy the natural beauty of the varied wildlife that lives on the ranch and its coasts, the flora, and the ranchers work with the sheep of Estancia Rincon Chico. Sea lions and thousands of elephant seals have chosen the estancia's beaches for breeding and birthing; and whales, orcas, penguins and dolphins are all sighted from the estancia's 15 km of coastline. You can watch a wide variety of inland and coastal birds, and see many of Patagonia's native terrestrial mammals.
Estancia Rincon Chico (B,L,D)
Day 4: Estancia Rincon Chico
Another full day to explore the area, we will definitely plan our activities around the high tide and best times for wildlife viewing. The estancia is ideally positioned to see marine life and is also home to herds of guanacos, flocks of rheas, and other wildlife from nearly 100 bird species to armadillo, grey fox, Patagonian cavies and Pampas cat. 
Estancia Rincon Chico (B,L,D)
Day 5: Peninsula Valdes
Today we head north on the peninsula stopping at another estancia for a beach barbeque on our way to the northern tip and our next stop, Estancia La Ernestina. The privately owned beach we will visit is an ideal spot to view the Southern Right whales directly from the beach and/or the rocks along each side of the bay.
Estancia La Ernestina (B,L,D)
Day 6: Peninsula Valdes
Today we plan to explore the area around the estancia, with visits to a Magellanic penguin colony, sea lion beaches and perhaps locate and photograph some of the elephant seals that recently gave birth. We will be keeping an eye out at all times for the killer whales (orcas) that frequent this part of Peninsula Valdes and are famed for beaching themselves deliberately in order to catch the naïve elephant seal youngsters at this time of year. (Please note the beaching of orcas is highly unpredictable, and cannot be guaranteed).
Estancia La Ernestina (B,L,D)
Day 7: Peninsula Valdes
A relaxed final day on Peninsula Valdes. Many will choose to spend another day searching for Killer whales trying to beach themselves, or perhaps looking for the perfect penguin picture.
Estancia Ernestina (B,L,D)
Day 8: Peninsula Valdes to home
The final morning on the Peninsula, spend the early morning on a last beach walk and after brunch at around 10am or 11am you begin the drive back to the Trelew airport for an afternoon flight back to Buenos Aires. You can choose to spend a few days in Buenos Aires, or you can plan to arrange your flight home at a convenient time later today from the Buenos Aires airport.
(B,L)
Travel Information
Thanks for choosing Argentina with Terra Incognita Ecotours, Inc. It is our pleasure to help you plan for your upcoming ecotour. To ensure that your travel arrangements are made to your satisfaction, please take a few minutes to read through this information.
What you need to have with you on your trip:
Passport: If you are a U.S., U.K., Australian or Canadian citizen, you will need a passport, valid for six months from the date of completion of your trip.
It is always a good idea to make a photocopy of your airline tickets and of the pages of your passport that have the number, your photograph and other pertinent information. Keep the copies separate from the originals.
Visas: Please consult the Argentine consulate or embassy nearest you for visa requirements to enter Argentina. If a visa is required, you are responsible for obtaining it.
Documents for children under the age of 18, not traveling with both parents: The U.S. government is increasingly requiring that minors under 18 years of age traveling alone, with grandparents, or with one parent/legal guardian only, carry a notarized document signed by both parents or by the parent/legal guardian not traveling with the child. We suggest you obtain such a document (noting the age of the child, relationship to traveling adult(s), dates of travel, and destination) to avoid potential problems. For example, in the case of divorce, the parent with legal custody must sign the permit, and the accompanying adult must carry proof of this fact. In addition, if the child's surname differs from that of either parent, you may want to carry the child's birth certificate.
Emergency Contact number while on your ecotour:
Call COLLECT (813) 476-2810
Practical Information
Currency: The currency of Argentina is the Peso. The exchange rate as of January 2016 was 1 US$ = 12.90 Pesos. Major credit cards are generally accepted at hotels, restaurants and larger stores. U.S. dollars are accepted in Argentina, so we suggest you carry U.S. currency in small denominations for smaller purchases such as taxis, refreshments or other miscellaneous expenses.
Health: All information we obtain regarding health precautions is received from the Centers for Disease Control in Atlanta at 404.332.4559 or www.cdc.gov.
Please note that Terra Incognita Ecotours, Inc., as a travel company, is in no way authorized to prescribe any inoculations or medications. We recommend that you consult your personal physician for medical advice, showing him or her the brochure that indicates the places you will be visiting. Your physician is most familiar with your personal medical history and is best qualified to determine your particular needs. It is always advisable to have physical and dental check-ups before you leave.
At the present time, no specific immunizations are required for this ecotour, although the CDC recommends the following:
Hepatitis A or immune globulin (IG). Transmission of hepatitis A virus can occur through direct person-to-person contact; through exposure to contaminated water, ice, or shellfish harvested in contaminated water; or from fruits, vegetables, or other foods that are eaten uncooked and that were contaminated during harvesting or subsequent handling.
Typhoid vaccine. Typhoid fever can be contracted through contaminated drinking water or food, or by eating food or drinking beverages that have been handled by a person who is infected. Large outbreaks are most often related to fecal contamination of water supplies or foods sold by street vendors.
As needed, booster doses for tetanus-diphtheria, measles, and a one-time dose of polio vaccine for adults.
Please also note:
A certificate of yellow fever vaccination may be required for entry into certain countries in South America. For detailed information, see Yellow Fever Vaccine Requirements and Information on Malaria Risk and Prophylaxis, by Country. Also, find the nearest authorized U.S. yellow fever vaccine center. The normal "childhood" vaccines should be up to date: Measles, Mumps, Rubella (MMR Vaccine), Diphtheria, Tetanus, Perturssia (DTP Vaccine) and Polio vaccine.
Swimming: There are several opportunities to swim during the ecotour.  We advocate the buddy system for everyone, at all times, and children less than 14 years of age should always be accompanied by an adult while swimming.
Time Difference: Argentina is one hour ahead of Eastern Standard Time. 
Weather: Argentina is subject to a variety of climates. The north of the country, including latitudes in and below the Tropic of Capricorn, is characterized by very hot, humid summers with mild drier winters, and is subject to periodic droughts during the winter season. Central Argentina has hot summers with tornadoes and thunderstorms (in western Argentina producing some of the world's largest hail), and cool winters. The southern regions have warm summers and cold winters with heavy snowfall, especially in mountainous zones.
Peninsula Valdes experiences a steppe-like climate characterised by hot dry summers and cool, dry winters - please remember the seasons are reversed in the southern hemisphere - summer is December to February.  
Please remember that the sun's rays are more vertical than you may be used to, so you can sunburn more easily. Be careful of the midday sun.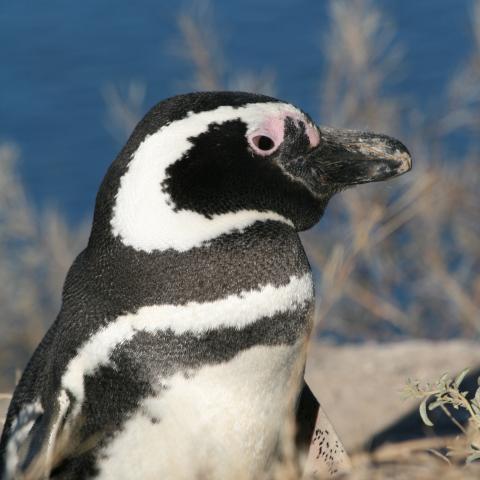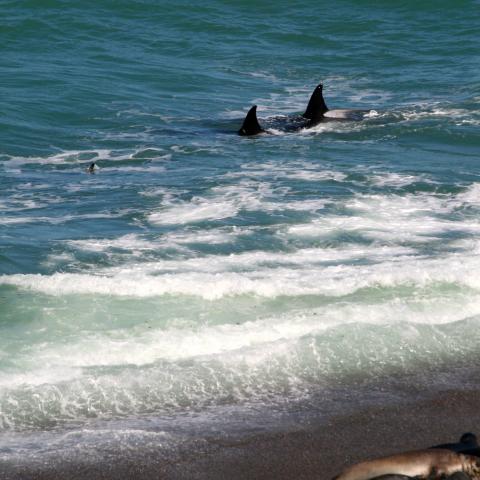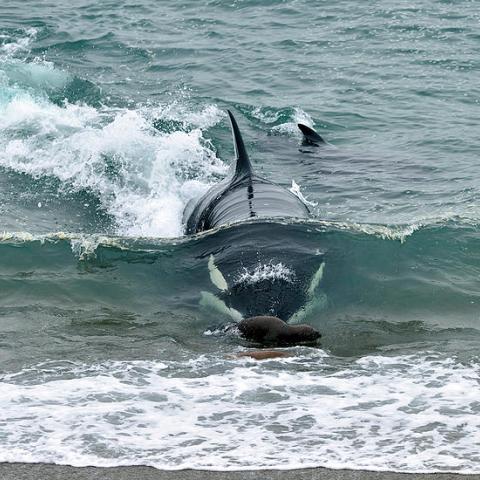 Lodging Info
Loi Suites Recoleta, Buenos Aires
This 4-star/5-star luxury hotel is located in the most elegant area of the city, within walking distance of museums, art galleries, shopping areas, historical architecture, the famed tomb of Eva Peron, and beautiful parks.   Loi Suites Recoleta has a heated swimming pool, a/c, WiFi and all modern conveniences in a delightful setting.
Hotel Territorio, Puerto Madryn
Far and away the best hotel in the Puerto Madryn area, the Territorio Hotel offers modern and comfortable accommodations while making the most of the stunning views across this famous bay. All of the rooms in this modern hotel offer uninterrupted sea views from the bedroom and the bathroom.  Each of the 37 rooms has an en-suite bathroom, cable tv, internet, and a spa, jacuzzi, sauna and gym on offer.
Estancia Rincon Chico, Peninsula Valdes
Estancia Rincon Chico is a great place to get a feel for Peninsula Valdes. The focus here is on privacy and intimate views of the wildlife of this beautiful area. Making use of their private beach and large property, it is the perfect place to come and see wildlife and spend some time out in this windswept wilderness. Set slightly inland from the coast, the Estancia Rincon Chico is the only estancia on the Peninsula that does not accept outside visitors and is all the better for it.  The rooms, while simple, are well appointed and are plenty big enough. The communal areas are fantastic and feel like being at home with comfortable sofas and a small fire…just what is needed after a long walk or day out on the peninsular.  WiFi is available at certain times of day.
Estancia La Ernestina, Peninsula Valdes
On April 10, 1907 Santiago Copello bought what today is Estancia La Ernestina in a public auction and named it after his wife Mrs. Ernestina Podestá. The Estancia has raised Australian Merino sheep since its early days. Over 90 years later, the fourth Copello generation decided to share their natural treasures with the public. From this moment on, guests were able to enjoy watching Orcas, Southern Elephant Seals, South American Sea Lions, Penguins, Southern Right Whales, birds and land fauna among many other species.  During your stay, taste some of the finest Patagonian lamb and sheep barbecues (called asados), the freshest local fish, vegetarian dishes, as well as a wide variety of traditional Argentine meals. Also included in the menu are home-made pasta, Paella, the finest Patagonian wines and spirits, and delicious home-made desserts.